Corporate Social Responsibility: Best Practices in Tough Times | Shrestha | Asstt. Editor | The People Management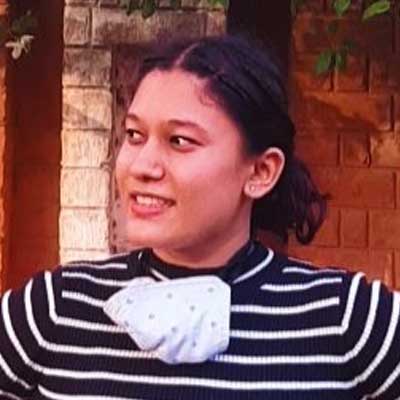 CSR in India has traditionally been seen as a philanthropic activity. However, with the introduction of Section 135 in the Companies Act 2013, India became the first country to have statutorily mandated CSR for specified companies. India has a long, rich history of close business involvement in social causes for national development. In the initial years, there was little documentation of social-responsibility initiatives. After Independence, JRD Tata — who always laid a great deal of emphasis to go beyond conducting themselves as honest citizens — pointed out that there were many ways in which industrial and business enterprises can contribute to public welfare beyond the scope of their normal activities. COVID-19 has been considered a global pandemic by the World Health Organization (WHO). The contagious disease tremendously disrupted socio-economic circumstances of the planet.
Social-distancing played a pivotal role in mitigating the spread of this deadly infection. The Government of India and state governments announced lockdowns throughout the country in March 2020 in order to promote social distancing, which basically directed the public to maintain distance both socially and physically.
Extended lockdowns worsened economic troubles. Heavy population and a lack of awareness (due to a lack of education) added to the problems.
Here comes the importance of CSR, which played a crucial role in the times of this pandemic, when people are trying their level best to get through the challenging times.
CSR is a 'self-regulating business model' that implies the procedures of interaction by a company with its stakeholders and the general public at large, creating a scenario of being socially responsible.
In the present era of COVID-19, the Government of India is inspiring companies to provide social support. According to a March 23, 2020 Ministry of Corporate Affairs circular, all expenditures incurred on activities related to COVID-19 would be added as permissible avenues for CSR expenditure.
Funds may be spent for various activities related to COVID-19, under the following items of Schedule VII:
Eradicating hunger
Poverty
Malnutrition
promoting healthcare, including preventive healthcare
Sanitation, including contribution to the Swachh Bharat Kosh set up by the Centre for promoting sanitation and making available safe drinking water
Disaster management, including relief, rehabilitation and reconstruction activities
During a critical period like the COVID-19 pandemic disaster filled with fear and uncertainty, the people worldwide are strongly committed to working together and supporting each other in every way possible; however, the business communities are not exceptional. CSR contributions were remarkable and then helped vulnerable people to survive in society. It is an opportunity to re-examine companies voluntary role in society in a tough time with the experience of business responses to prior natural disasters, human failures, epidemics/pandemics. Due to increasing pressure from society to act as a socially responsible organization, companies are reforming and expanding their CSR strategies.
Three types of Corporate Social Responsibility your business can practice
1) Environmental efforts: One primary focus of CSR is the environment. Businesses, regardless of size, have large carbon footprints. Any steps a company can take to reduce its footprint is considered good for both the company and society.
2) Philanthropy: Businesses can practice social responsibility by donating money, products or services to social causes and nonprofits. Larger companies tend to have plentiful resources that can benefit charities and local community programs; however, as a small business, your efforts can make a big difference. If there is a specific charity or program you have in mind, reach out to the organization and ask them about their specific needs and whether a donation of money, time or perhaps your company's products would best help them.
3) Volunteering: Participating in local causes in community events says a lot about a company's sincerity. By doing good deeds without expecting anything in return, companies can express their concern for specific issues and social causes.