Compensation & Benefit Strategy Anil Gaur |Global CHRO|Uniparts Group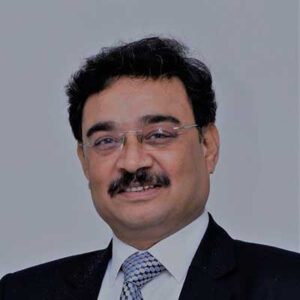 I think whether it is Uniparts Group where I presently work or Industries at large in
India, the traditional methods of salary design & increment trends which may be suitable in the current business model will no longer work. Today when businesses are volatile, unstable, complex & uncertain, organizations must bring customised salary structure. This will happen by updating employees' salaries as we experience movement in the market and offer personalised salaries to fence good people. The companies must recognize that today talent is considerably more mobile than it used to be, and this new salary design will make employees feel that they are paid fairly, adequately and competitively.
Compensation and benefits strategy have changed in past many years. Perhaps it is high time to look at intangible benefits on the table. The changing workforce attitude requires HR management groups to revisit the existing compensation strategy. As I foresee in future, companies will be looking at increasing intangible incentives in the total reward philosophy, including career development opportunities and other benefits which will create an out of the box & personalized experience for an employee like sponsored holidays, family dinner coupons, specialised training, club membership, reward for children, sponsoring higher education of children to emphasize employees& retention & wellbeing.
The fast-paced changing business environment needs employees to maintain a high level of creativity which will be resultant of unpredictable output and high capability to outperform. The motivation for this ability will lead to establish spontaneous compensation, welfare and incentives within the organization like instant rewards, bit-coins, spot awards, pat on a back, celebration of employee's successes etc.
It is also important to mention here that very soon we will be moving towards gig-
economy wherein contract workers will be the ground reality. Gig-workers will come with technical mastery and domain expertise. Therefore, companies will struggle to engage, develop and retain employees who can take charge from you and build the organization. Hence companies must realize that employees, especially top performers will affect hiring strategy. And hence, the new compensation strategy will be no longer be limited to the monthly pay, but to the real-time pay, quarterly pay, pay per piece, intangible benefits, flexi or more personalised pay and many other ways of payment.