Working Moms – Navigating the Hybrid Workspace | Jayati Roy | Director HR | Barco India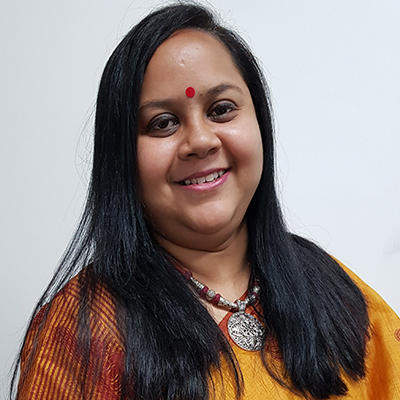 The COVID-19 pandemic resulted in a major challenge for all parents, especially working mothers. Wreaking havoc at a time when the focus was on tapping the huge potential offered by over 650 million Indian women, the pandemic made a large number of working mothers either slow down on their career growth goals or leave the corporate world altogether.
After two years, workplaces are now open and a hybrid approach is being adopted by most organizations. In this context, it is important to understand the kind of facilities and strategies that are needed by working mothers to navigate the hybrid workspace. Contrary to some assumptions, it has become tougher for them to manage personal and professional responsibilities in the new normal, primarily due to the blurring of boundaries between the two spheres. Many organizations have either ended work from home or are in the process of doing so. However, in most cities, a majority of the day care centres and pre-schools have been shut since the pandemic outbreak. Working mothers, especially those in nuclear families, have a challenge at hand. In such a scenario, instead of making the hard choice of joining the Great Resignation, or going the "gig way", it is better to find an alternative method.
Organizations can provide day care facilities on premises, especially if the workforce includes several working mothers with infants and young children. Until this is possible, women need to seek help from family members. The underlining idea is to discuss the problem earnestly with superiors at work, as well as family members, to establish a support system that is conducive for personal and professional success. For older children, it is beneficial to have conversations regarding the importance of work for mothers, in addition to training them in managing their own chores.
Despite everything, there could be times when mothers may need to stay back and take care of children. This is where the gig/freelance economy has emerged as an enabler. Most corporates have started integrated project-based gigs and freelance job opportunities that offer desired flexibility of work schedules and locations. Depending upon the experience and qualifications, it is possible for a working mother to earn the equivalent of her last salary or even more through such alternate employment channels.
A key factor to keep in mind, in the quest for optimizing productivity and work-life balance, is to set the right expectations in the family. Whether it is sharing household chores or setting boundaries wherein one's work hours are duly respected and kept relatively disturbance free, clear communication can resolve many challenges. Focusing on these areas can simplify and streamline professional lives for working mothers. Some other proven tips to boost productivity include —
Better utilization of mornings – In his best-selling book, 'The 5AM Club', popular motivational author, Robin Sharma says, 'Own your mornings, elevate your life.' This is absolutely apt for working mothers. Mothers can get quality self-time in the morning. Even while working from home, grooming and dressing up for work, the way one would while going to the office, boosts self-confidence and helps focus better on the tasks at hand.
Prioritizing tasks – It is better to address complex tasks, that require greater focus, in the early part of the day. That's when the brain is fresh and at peak performance. It is better to schedule reviews, meetings, and lighter tasks during the later part of the day, unless there are tight deadlines to adhere to.
Reducing distractions – Keeping the phone away, and reducing all distractions that divert focus, is necessary. Short meal breaks during the formal work hours help ensure the completion of work during the office time.
Meditate – Meditation helps in reducing mental clutter, and stress, while helping build confidence in one's abilities. Meditating a little at the start of the day can be a great foundation for a successful day.
Practice self-care – Taking care of own nutrition, appearance, sleep and mental health is not selfishness, but essential practices that not only make working moms more productive at work, but also enhance their ability to care for family, friends and colleagues.
Delegate – As you go about your work, delegate efficiently, on both the personal and professional fronts. For instance, if your office does not provide you a day care facility, tap into your personal and social circles to find a reliable and trained professional babysitter.
In the new normal, the workplace is changing consistently and dynamically, and there is limited clarity on how exactly the future of work will pan out. However, by focusing on the above suggestions and tips, working mothers can ensure a sane balance in their professional and personal lives.