Why more Women in HR | Soonu Wadewala | Head – HR | Axis Securities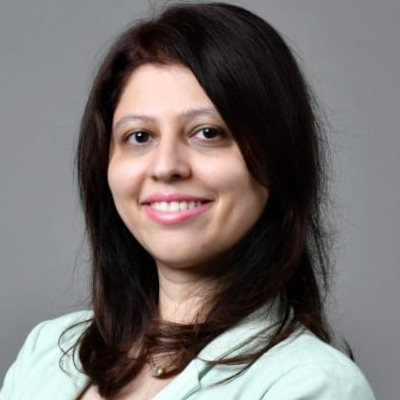 Increasing focus on equality and women-led development has opened new opportunities for women to bring meaningful changes. Women today are leading business transformations, driving innovation, and creating value across sectors and industries with their skill sets. Businesses, too, are focusing on building diverse teams, as research shows that inclusive teams make better decisions, resulting in improved profitability. Efforts to promote gender diversity resulted in more organizations embracing women in roles traditionally for male candidates. From manufacturing, engineering, construction, and finance to technology, women are overcoming various biases to make their mark in every field.
While there is a long way to achieving true equality across business functions, one role that women continue to dominate is HR. As per a survey, about 60% of the HR workforce in India continues to be women. A combination of business, psychological, societal, and cultural factors explains this domination. Traditionally, HR requires a higher aptitude for interpersonal communication, empathy, emotional intelligence, and people management. Women, perceived to have a natural flair for strong interpersonal and communication skills, were regarded as better suited for this profile. They have an innate response to nurture and build relationships which is at the heart of the empathetic HR function. Perhaps due to this perception, women gravitated towards HR roles, and employers also willingly hired women for such profiles.
Besides the alignment of skill sets, HR emerged as a preferred career choice for women due to the presence of several role models. With women leading the function, their success stories kept motivating others to pursue this function as their first career option.
Regardless of the history, women dominated HR for ages with dedication, determination, and exceptional skills. However, like other business functions, they faced several challenges while climbing the corporate ladder to senior roles in HR. Life events experienced by women, such as marriage and childbirth, play a role in shaping their career trajectories. While there is definitely a shift in the mindset, retention of women during important life events is still perplexing for many. Women shoulder additional responsibilities as primary caregivers, sometimes leading to work-life imbalance. There are many examples of women having to take a backseat in their careers to prioritize life events.
It is no secret that gender parity can have a positive economic and social influence. Therefore, it is crucial to promote gender diversity in the workplace by implementing effective policies. Women with access to career growth opportunities impact profitability adding long-term business value. A few measures that can propel us in this direction are:
Encourage equal gender diversity ratio, which would ensure that the hiring is not skewed and, at the same time, there is a diverse representation at the workplace
Break the glass ceiling when it comes to roles that are predominantly male-oriented
Build a gender-agnostic culture to create balance across genders to support a diverse workforce
Tailor-made employee benefits that cater to the specific needs of women in the workforce
Access to physical and physiological safety for women employees
Balancing multiple roles as a professional, homemaker, and caregiver puts immense pressure on women employees to prove their mettle. It is imperative to build systems that encourage more participation from women in the workforce, as it can produce enormous gains in economic welfare. With a focus on understanding the diverse needs of employees and offering them catered opportunities for career progression, we can truly bring about diversity and equality in the workplace, tapping the enormous potential of a wider talent pool.