Why Leaders Need to be Recognized | Binu Rajendran | Director | Walkaroo International Pvt. Ltd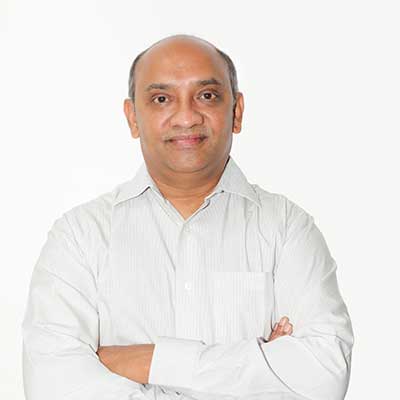 Managers in an organization play the crucial role of bridging the gap between the top management and frontline employees. They are responsible for translating the strategic vision of the top management into clear, actionable and quantifiable goals to be executed by the frontline employees.
According to Maslow's hierarchy of needs, human beings have an inherent need to feel appreciated. Thus, recognition of managers and leaders also is necessary not just for boosting morale but also for maintaining a steady flow of communication across the organization. Recognition is a way of telling your employees, who we believe are one of the most important stakeholders, that you acknowledge the value they bring to the company.
With many companies embracing work from home as a result of the pandemic, recognition becomes all the more paramount to keep employees motivated and raise morale as human connections get diminished and replaced by virtual interactions. Some organisations across the globe take an effort to recognize employees who take the lead to achieve the overall business targets which are beyond the prescribed roles. The environment we work in must motivate individuals to take the lead as and when the need arises.
Employee recognition is something that most companies struggle with. Recognition in the corporate world needs to go beyond the mere tangible aspects of the job like salary, bonuses, yearly increments, paid leave etc. and companies should strive towards building a culture where great work gets noticed.
Even small gestures, like public acknowledgement, an impromptu get together to celebrate an achievement, a thank you email, or even a small gift can go a long way in boosting spirits. The focus must be on developing an organisation culture which celebrates and motivates employees to lead and go beyond.
With the culture at work changing and Millennials coming into the workforce the need to feel recognized has become imperative bringing down the attrition. An impromptu get together and celebration for smaller achievements makes a difference.
The effectiveness of employee recognition is well documented as a form of positive reinforcement by which, when a desirable outcome is rewarded, the likelihood of that outcome occurring again will increase.A good recognition system never relies on one form of appreciation and is usually a combination of multiple HR policies like incentive structure, holiday structure, verbal/written appreciation etc.
A recognition structure should be consistent. It is very important that the volume and scale of recognition matches the volume/scale of the achievement. For instance, the amount of recognition for meeting monthly targets cannot be similar in scope to the amount of recognition for landing a big contract. Some organisations also reward the workforce based on their monthly performance and this motivates the individual to outperform the next time.
It is important to identify what motivates a manager and structure the recognition structure around that. Promoting open communication across levels and having an anonymous employee grievance portal are some ways which lets managers know that the company cares about their well-being.
Periodic training and upskilling programs by HR based on performance assures managers that the company has confidence in their leadership style and wants to assist in their career progression. As a result, leaders feel confident and secure about their future in the company.
At the end of the day, the nature of recognition will depend on several factors like size of the company, size of teams handled by managers, company culture, HR policies etc. There is no one size fits all approach which works for every organization.
It is important for companies to have a system in place that is fair and equitable for all parties. Getting this balance right will be key in determining the company's leadership strategy.