Reshaping of CSR In India During Covid-19 | Dr. Vikas Yadvendu | Group Head CSR| ArcelorMittal Nippon Steel India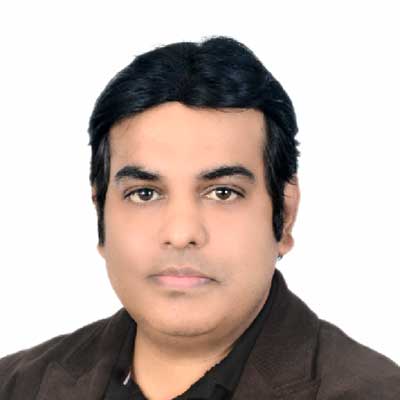 The COVID-19 pandemic has brought CSR to the forefront. Corporates Inc. have risen to the challenge and augmented the government's efforts by re-orienting their CSR strategies. During these times, CSR has attained a new level of providing effective aid to various stakeholders in the process of achieving sustainable development. The Covid-19 tremendously disrupted the socio- economic circumstances. In times of emergency, such as the present COVID-19 pandemic, the deployment of CSR funds becomes more crucial to rapidly fill critical gaps that overstretched state capacities may find difficult to deliver on.  Corporate responded well to reach out to the people facing different problem such as lack of food, amenities, and essentials in the state of a lockdown. The industry forge new partnerships with Institutions, NGOs and worked with the State and district administrations in undertaking activities in the most effective manner such as supplier for sourcing medical gears, building isolation wards, supplying N95 masks, sanitizers, creating healthcare infrastructure, establishing medical oxygen and storage plants, and manufacturing and supplying oxygen concentrators, ventilators, cylinders, and other medical equipment for countering COVID-19. Government's PM CARES Fund, an eligible CSR contribution has witnessed monumental support from corporates.
Now is the time to take up the prime responsibility of keeping ourselves safe, vaccinated and also ensure that others follow suit in terms of staying safe and alert.  In this regard, it is crucial to passing on precise information and precautionary measures as per advisories issued by Ministry of Health & Family Welfare, among our community with the intent of battling the virus, while going about our day-to-day affairs in a relatively relaxed phase of lockdown. At AM/NS India though our CSR initiative we have taken slew of initiatives to ensure that our communities are safe. We are taking measures to raise awareness at our project community level to ensure that everyone understands and obey the norms and adhere to the Government guidelines, promotion of vaccination drive by authorities, setting up Covid Care Center and Hospital etc. We have made a clear SOP and ensure adherence to the guideline to keep the contagious infection away from the spread and safety for all employees and whatever work we perform and simultaneously ensuring 100% completion of 2 nd dose vaccination to employees and their families, business partners and suppliers free of cost.
In conclusion, recent amendments in CSR by Ministry of Corporate Affairs in 2020-21 and later will strengthen the provisions of the CSR. In addition, these amendments lay special focus on the COVID-19 related areas and provide relief to masses. Thus, it has opened new avenues by covering more companies and, therefore, providing more budget and space for innovation leading to social development. CSR investment to technology incubators are key aspect of the nation's technological innovations and tech start-up ecosystem. Government should strive to facilitate the corporates looking for impactful CSR opportunities under the larger effort.