White Collar Jobs in IT, BPO, and Manufacturing Industries Rebuilding Momentum: foundit Insights Tracker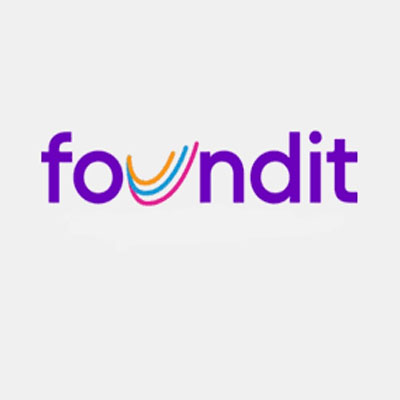 Foundit (formerly Monster APAC & ME), one of India's leading talent platforms, released the foundit Insights Tracker (fIT), presenting the latest findings on hiring trends for June 2023. The latest Tracker indicates a 2% monthly growth, indicating a resurgence in online hiring activity across key industries.
Positive e-recruitment activity was observed in June 2023 on a month-on-month basis with sectors such as Healthcare (+11%), BPO (+7%), Production & Manufacturing (+5%), and Logistics (+9%) leading the way. Indian IT (+2%) has also shown signs of rebound with improved demand for skilled professionals.
Metro cities fared well with an overall 3% hiring growth, while recruitment across Tier-2 cities dipped by 2%. Across experience levels, demand for freshers (0-2 years) on a monthly basis stabilized, while top management roles (15+ years) saw maximum growth of 4%. Senior level roles (11-15 years) saw a marginal 1% growth, while demand for Mid-Senior (7-10 years) and Intermediate (4-6 years) level professionals registered a 2% increase each.
On a year-on-year basis, the Tracker reflected a 3% dip owing to cautious recruiter sentiments. Sectors such as IT (-19%), BFSI (-13%), Home Appliances (-26%), and Production/Manufacturing (-14%) have not yet bounced back to last year's hiring numbers (June 2023 vs June 2022), despite the monthly positive incline seen in a few of these industries.
Offering a hiring overview for June 2023, Sekhar Garisa, CEO – foundit (previously Monster APAC & ME), a Quess company, said, "It is encouraging to see a positive upturn in hiring activity across a majority of industries we track. Jobs in segments such as Healthcare, Manufacturing, and even IT have returned, and we expect to see better hiring intentions in the coming quarter as companies revisit their talent requirements. The last couple of years have presented several job market challenges, but also undoubtedly equipped the country with revolutionizing tech that has changed the way we work for the better. Continuous upskilling and adaptation to changing industry needs is a necessity to grow in the current market environment. As seen during any global slowdown, India Inc. exhibited cautious hiring sentiments but this is bound to bounce back with time."
Demand for talent across Healthcare, Logistics, BPO, and IT industries rebound on a monthly basis
Following several months of slowed hiring activity, several industries bounced back in June with positive recruitment sentiments. 20 out of 27 industries monitored by the Tracker noted improved hiring on a month-on-month basis (June 2023 vs May 2023).
Healthcare, Bio-Tech & Life Sciences saw an incline of 11% this month. With the healthcare landscape in India slowly but surely developing, the set-up of multidisciplinary centers has created the need for skilled and specialized professionals. This is followed by Logistics (+9%) with the growing need for executive and operator roles, BPO/ITES (+7%), Engineering (+6%), Production & Manufacturing (+5%), Travel & Tourism (+5%), and Real Estate (+4%). After a continued slump, the IT industry too has seen a resurgence in job demand with a marginal 2% growth.
On the other hand, a few industries have seen a drop in hiring activity as compared to the previous month such as Telecom/ISP which -9% noted a decline this June. With India becoming an exporter of telecom tech considering the use of emerging tech in the space, the need for upskilling to bridge the market skill gap remains pertinent. Other sectors such as Retail (-6%), Media & Entertainment (-5%), Education (-1%), and BFSI (-1%) continue to record a drop in e-recruitment activity.
Kolkata leads the hiring charge among cities
Interestingly, Kolkata has emerged at the top of the list with maximum job posting activity with 12% growth (June 2023 vs May 2023), largely on account of increased BPO hiring. Metro cities such as Bangalore (+3%), Delhi NCR (+3%), and Mumbai (+4%) also noted a rebound in hiring demand.
Ahmedabad saw a marginal 1% growth while cities such as Hyderabad, Pune, and Kochi reflected stabilized hiring over the month. However, Coimbatore (-10%), a city that previously reflected positive demand for talent, has noted a double-digit drop, followed by Chandigarh (-5%), Chennai (-1%), and Jaipur (-1%) in June 2023.
Dip in demand for professionals in marketing-related functions
7 out of 13 job functions monitored by the Tracker have shown positive hiring movements. Engineering/Production witnessed robust growth of 8% in June 2023 as compared to the previous month. Roles such as Software, Hardware, and Telecom also saw a marginal demand growth of 1% indicating slightly improved sentiments, as did Finance & Accounts, Customer Service, Healthcare, and Legal.
A downward trend was noted for professionals in Sales & Business Development (-2%) and Marketing & Comms (-1%), indicating reduced requirements by companies in branding and related functions. Other roles such as HR & Admin, Hospitality & Travel, and Logistics/Supply Chain also noted a marginal decline of 1%.
Talent skill gap in India for tech and AI-related skills remains prevalent
As per foundit, there exists a demand-supply gap in India for skills such as AI/ML, Full-stack Development, DevOps, Crypto, Blockchain and AR/VR. Considering job postings in FY 22-23, a stark 21% gap exists between recruiter demand and the supply of talent adept in these skills, which are still considered embryonic in India.
Due to the economic uncertainties in the US and consequent tech layoffs, many US-based Indian techies are now scouting for jobs in India and other countries. Close to 14,000 new registrations were recorded by foundit from US tech talent who are open to work, and it was found that approximately 4,000 active users are ready to relocate and work in India while others are keen to explore freelancing and gig opportunities. With the brewing startup ecosystem in India, there lies the potential for this talent pool to help Indian companies reach their milestones efficiently and bridge this skill gap.