What to do if you missed the Campus Placement? | Shrestha | Psychologist and Assistant Editor | The People Management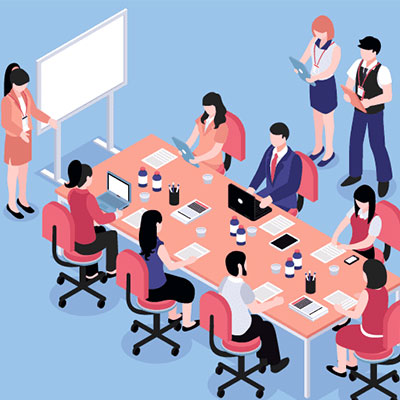 If you have missed your Campus Placement whatever may be the reason, there are still plenty of ways to move on with your career path. However, it is important to consider if you are on the correct career path for your interests and skills. Facing an interview is always stressful and if you are a fresher it can also trigger anxiety! While on one hand, you are excited to enter the corporate world, on the other hand, there is a constant fear of being rejected. However, rather than being overwhelmed with negative thoughts, it's better to be prepared for the interview.
Hence, here we have listed a few points from where you can prepare yourself if you have skipped the Campus Placement:
• Opt for Internship in Top 500 Companies:
Applying for internships is an excellent opportunity, especially for creative careers. By joining an internship programme, you will get a chance to see what the job entails, before committing to the role full-time. An internship will help you understand your own capability and interest in the work involved and how you should proceed further, whether it is directly working, changing roles or fields or undertaking further studies. Also, branded companies are often more willing to take on interns than offer direct jobs, and once you settle in and work hard during your internship, a job offer will most likely follow. Many internship programmes even come with pre-placement offers. Identify your top desired companies and reach out to their HR departments/concerned department heads to apply for internships. You can also sign up on specified internship recruiting websites such as Internshala, Hello Intern, LetsIntern, etc. to access available internships and apply for them.
• Use Social Media Platform to get immediate opportunity
Establish your presence on professional networks such as LinkedIn and submit your resume on job search sites such as Naukri.com, iimjobs and Monster.com. Research on your target companies and reach out to them by contacting people working there on LinkedIn who can provide you with an introduction or other tips. You can also check the official websites of your target companies and contact their HR departments or apply against displayed vacancies. Based on the industry and your desired role, it may take time, but your persistence will pay off. Remember to be realistic in your aspirations and adaptable when opportunities come your way.
• Think for Entrepreneurship
Today's age is the start-up age. There is a start-up for everything be it IT sector, Hospitality or Education. Careers are evolving with the times and starting a business is no longer the major project. You may see the real examples from Freshers who have created the success stories. If you have a viable idea and the passion to execute it, take a risk and set up your own start-up. Admittedly, there is risk involved, but there are ways to minimize the dangers. The path of entrepreneurship is a challenging one, so make sure that you have the conviction and patience to pursue it. Conduct thorough research of the prospective market, competitors, scope of the field and of the strength of your pitch. Start small and take advice, and once you start getting success, be smart to expand. You can begin your startup from the comfort of your home and expand once you start earning money.
• Freelancing
Another option to gain experience and expertise while building a portfolio is to opt for freelancing. With modern technology and so many fields going digital, there are many industries that outsource certain work to independent freelancers, such as Digital marketing, Recruitment, Web designing, Software programming and many more. As a freelancer, you can set your pace and take your time to research before you take on any project. Identify your skills and what services you can offer as a freelancer, and set up profiles accordingly on top freelance. Slowly and steadily you will have an entire portfolio of work that you have done, which you can show at any job interview or during admissions for further studies.