What is your Plan for Retirement ?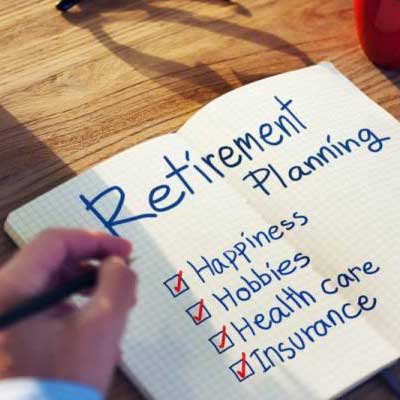 Retirement is a time when income drops and expenses rise. In one word, retirement is an end to the daily struggle for the salaried persons who spend 8-10 hours every day at work. However we cannot say that retirement is really a great relief in some cases like if someone is retrenched in mid-life! In other case, one may not have the zeal to work for a long for any reason! If you have retirement planning done at an early stage, you can take a call to say goodbye to your workplace rather your company say goodbye to you.
Retirement planning makes you prepared for a life after paid work ends. Retirement planning is all about ensuring that when salary stops, you have an income source to take care of all monthly expenses. This is the basic motive of all retirement plans. Those days are gone when the life expectancy was only 60, now the average life expectancy has increased as well. Thus, you will need more funds for your future.
You will not have to depend on anyone financially if your retirement planning is spot on as gone are the days when family members were taking care of the old person and fulfilling all the requirement related to medical expenses and other things. So, financial planning is very important for leading a financially independent life even after retirement. By taking pension plan, you will be financially independent and free in this beautiful phase of life even if there is no incoming salary. Thus, every individual who dreams of enjoying financial independence and a blissful retired life will understand why retirement planning is important for all working professionals?