What are the Best Practices for Employee Recognition? | Dhinakaran Kuppusamy | Director HR | Conrad Bengaluru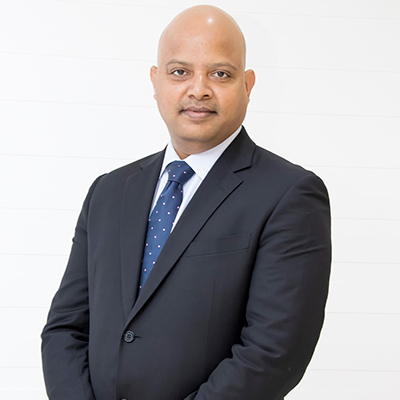 Gone are the days when "one size fits all" work for employee recognition. Instead, many factors need to be considered when developing effective recognition programs for teams. Organizations that had established a culture of recognition enjoyed a 31% reduction in turnover. Just imagine if you could reduce employee turnover by a third. Think about the positive effects on the intangibles that matter: experience, morale and relationships with customers.
So, when is the best time to recognize an employee's achievement?
Recognize the team member as soon as you can after the contribution or accomplishment. This makes the team understand how certain actions are exceptional and reinforces the message of gratitude. The more time that passes between the performance and the recognition, the lower the impact of that recognition. Of course, millennials especially "require immediate recognition for accomplishments"
Effective recognition programs can transform organizations. Here are the six employee recognition best practices that I suggest would get the most out of your recognition program.
1.Leaders make the difference
Make it a top priority to train managers upon the recognition program launch or when any program updates are made so they understand the importance of recognition and how best to give it. Give them access to resources they can refer to when they need them and make sure to maintain an ongoing communication pertaining to the program. Leaders play an important role in any recognition program which will ultimately determine its success or failure. Managers are the ones who give recognition to team members and they're the ones who need to make your program memorable, passable or forgettable.
2. Be relevant to use the most appropriate recognition platforms
Today's team members are on their phones to connect whenever, wherever, and however, they also want to catch up, and stay connected to the latest news, emails, videos, social statuses etc. Our approach to Magnify recognition by incorporating mobile and social media handles that the team members are familiar using. When recognizing above and beyond behavior, include a social feed to provide company-wide visibility into culture and values in action.
3. Make the recognition programs more personal
Please remember every team member has several roles to play in life. They are part of a family, a friend, a volunteer and have a lot of achievements and milestones outside of work. Managing all of those aspects of life can often be challenging. Using recognition to celebrate your team's personal milestones lets them know that you see them as real people; that you appreciate who they are and the other events they have in their lives. Birthdays, anniversaries, new babies, first home, first car, earning a degree… there are many personal milestones that deserve recognition. Have a little fun writing a congratulatory note to personalize your message.
4. Encourage Peer-to-Peer Recognition
A key component of a comprehensive recognition strategy. For instance, take a look at all of the "likes" on Facebook and Instagram and you'll see just how hungry we are for the approval of our peers and how much we enjoy both receiving — and giving — compliments. Of course, a well-designed peer-to-peer initiative that reaches everyone does more than create a collection of "you are so good at what you do" posts. It is also contagious for positive organization culture.
5. Recognize Team members early.
Most team recognition programs don't recognize tenure until an employee hits the five-year mark. But with the increase of Millennials in the workforce — who tend to job hop more than other generations — it's quickly becoming less common to make it to a five-year anniversary. All this means going five years without any type of formal recognition for service is a really long time to wait. Incorporate formal recognition earlier by including 1-year and 3-year milestones in the service anniversary program. Consider including informal recognition at the 6-month and 9-month marks such as a manager giving a team member a handwritten card along with their favorite chocolate.
6. Tie Recognition to Company Goals
Recognition programs should be created with purpose and be aligned with core values, clear goals, and should reinforce certain behaviors of the organization to build the recognition culture. Reinforcing that to the team members of doing good work, but they're doing it in a way that supports the culture of your organization.
The science of employee recognition is simple: The next time you see someone doing something worthy of notice, say so. Share their achievements with peers and management, ensuring that their triumphs will be multiplied. Leading to a larger-scale, increased trust, solidarity, loyalty, motivation, highly engaged and inspired team members.