upGrad for Business wins 2 Brandon Hall Group Gold Awards in partnership with Welspun India
~ The 2021 Brandon Hall Group HCM Excellence Awards are given for work in Learning and Development, Talent Management, Leadership Development, Talent Acquisition, Human Resources, Sales Performance, Diversity, Equity & Inclusion, and Future of Work~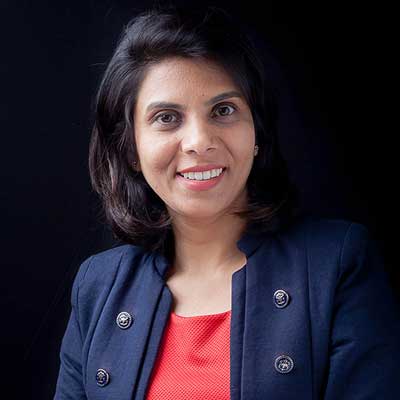 Welspun India in partnership with upGrad for Business, the B2B arm of Asia's higher EdTech major, upGrad, won two Brandon Hall Group Gold awards for excellence in Best Certification Program and Best Use of Blended program categories. The winners are listed at:
https://www.brandonhall.com/excellenceawards/past-winners.php
Welspun India Ltd. (WIL) launched Project ATHENA – a global roadmap for the adoption of Data Analytics across functions and to upskill employees. This led to designing of a certificate program to deep-skill employees on data analytics, create project-ready talent, talk common vocabulary for data across the enterprise and nurture employees for future skills. As a part of the program, upGrad for Business offered contextualised and curated training with Welspun-focused sessions and case studies to ensure relevant understanding for the learners. The certification program offered an immersive learning experience to the Welspun workforce, including elements like online self-learning, instructor led live sessions, coaching & mentoring, practice, feedback, and assessment, among others, to enable them to make more data-driven and efficient decisions.
Commenting on the win, Minaxi Indra, President & Head, upGrad for Business said, "A robust data culture is an inherent need for companies across sectors, and especially in Manufacturing with the onset of Industry 4.0, Robotics and IIOT. This recognition by the Brandon Hall Group stands as a testament to our dedication towards cultivating the mindset for up-skilling. We are glad of our partnership with Welspun and invested in taking it higher."
"Brandon Hall Group Excellence Awards in 2021 provide much-needed and well-deserved recognition to organizations that went above and beyond to support their stakeholders during the unprecedented disruption of the COVID-19 pandemic," said Brandon Hall Group COO and leader of the HCM Excellence Awards Program Rachel Cooke. "The awards provide validation of best practices in all areas of HCM at a time when they have never been more important to employers, employees and customers."
Entries were evaluated by a panel of veteran, independent senior industry experts, Brandon Hall Group analysts and executives based upon these criteria: fit the need, design of the program, functionality, innovation and overall measurable benefits.
"We added several awards categories this year to specifically address critical needs, including how organizations addressed the new dynamics of work and embedded the principles of diversity, equity and inclusion in their HCM practices," Brandon Hall Group CEO Mike Cooke said. "Winning organizations in all categories demonstrated a people-centric approach while driving superior business results under challenging and unprecedented conditions. Demonstrating HCM's impact on the business is what sets our awards apart."
About upGrad for Business:
upGrad for Business is the B2B arm of upGrad, Asia's higher EdTech major. Founded in 2015, the international edtech leader has impacted over 1 million total registered learners over 50+ countries across the world.
With the aim of creating impact at scale through its world-class learning programs and custom solutions, upGrad for Business partners with organizations to equip their employees with the right skillset and mindset to produce a future-proof workforce. Our solutions span across the employee lifecycle to facilitate digital and business transformation in alignment with organisational goals, leading to capability building and value generation. upGrad for Business has been awarded two Golds by the Brandon Hall Group for excellence in Best Certification Program and Best Use of Blended program categories.
With a 93% program completion rate, 3000+ faculty/mentors, outcome-based learning approach, industry-relevant curriculum, the company creates a learning experience perfectly suited to engage working professionals and maximise their potential through continuous skilling.
IIIT Bangalore and upGrad's Executive PG Programme in Data Science with over 10,000 alumni & learner-base has been recommended and validated by the NASSCOM and is aligned to Government approved National Occupational Standards (NOS).
upGrad has ranked No.1 in the #LinkedInTopStartups India 2020 list. This is the third time in a row that upGrad has been featured in the #LinkedInTopStartup list after 2018 and 2019. upGrad made it to the GSV Global EdTech 50 List 2020 and has ranked amongst the Top 50 in the FT Asia-Pacific High-Growth Companies 2021. upGrad has been awarded the title of 'Best Tech for Education' by IAMAI in 2019, received the 'Best Education Brands' award by Economic Times in 2018, and the 'Most Innovative Companies in India' by Fast Company in 2017.
About Brandon Hall Group
Brandon Hall Group operates the largest and longest running awards program in Human Capital Management. As an independent HCM research and analyst firm they conduct studies in Learning and Development, Talent Management, Leadership Development, Diversity, Equity & Inclusion, Talent Acquisition and HR/Workforce Management. These benchmark studies help organizations by providing strategic insights for executives and practitioners responsible for growth and business results.
Coupling the research studies with the best practice from the awards, Brandon Hall Group has helped more than 10,000 clients globally and more than 28 years of delivering world-class research and advisory. At the core of our offerings is a membership program that combines research, benchmarking and unlimited access to data and analysts. Membership enables executives and practitioners to make the right decisions about people, processes, and systems, coalesced with analyst advisory services which aim to put the research into action in a way that is practical and efficient.
Brandon Hall Group has also launched professional certifications for business and human capital management professionals to upskill themselves and gain credentials for career advancement.
(www.brandonhall.com)
About Welspun India
Welspun India Ltd (WIL), part of $2.7 Bn Welspun Group, is a global leader in Home textiles. With a distribution network in more than 50 countries and world class manufacturing facilities in India, Welspun is strategic partners with top global retailers. WIL is driven by its differentiation strategy based on Branding, Innovation and Sustainability. At Welspun India, we are striving to be the global leader in the use of the ESG framework by enabling a sustainable and circular approach in all our operations. We realize the significance of being socially responsible, not only to ourselves, but also to the communities we serve, and our stakeholders. So, we proactively and consistently engage in sustainable practices, thereby leading to sustainable development, with a strong motive of enriching the lives of people where we operate.