How Are Female Leaders Changing the Workplace Culture | Tushar Vijay | Consulting Editor | Timelabs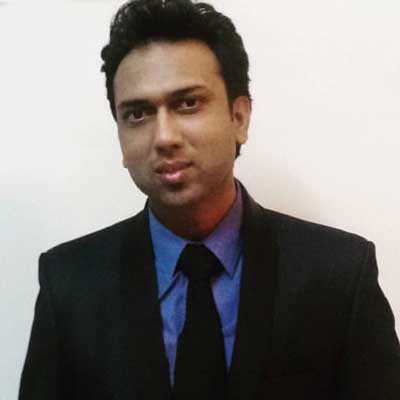 Women in leadership roles are changing the work dynamics. Nowadays, women-centric jobs are no more confined to managing HR software but making bold business decisions that influence people's perceptions at the workplace.
When we use the term leader or leadership, one cannot show bias towards gender. A leader could be anyone who knows how to bring about a positive change. With female leaders, we attach words like warm culture, creative, curious, proactive. Well, these traits contribute to running a successful workplace. Don't they?
Indra Nooyi, Kiran Mazumdar-Shaw, and Naina Lal Kidwai are a few women leaders who have inspired the masses, making exceptional use of these traits. They have excelled in their respective careers and continue to do so.
Prof Sarah Catherine Gilbert, the woman who designed the Oxford vaccine to fight the novel coronavirus, has paved the way for many aspiring vaccinologists wanting to help the world fight the pandemic. All these examples make us believe in the power of women.
In an organizational setup, a role of a female employee is not restricted to managing HR payroll software. A male employee can excel at using payroll HRMS. We must look beyond that and credit women leaders for balancing work and home the right way. They somehow strike the right chord when it comes to attending PTMs at school and conducting corporate meetings. One can learn from them for sure.
Let's understand how female leaders make the work environment friendly and productive.
Demonstrates transformational leadership
Have you worked with both a male and female leader? You may have observed how they handle crisis or urgency. Women demonstrate transformational leadership when it comes to getting things done during an emergency. It could be completing a project on time of delivering to a client.
Women can go with the flow. They can assess situations better and know the needs of employees at the same time. Here, one can argue if these traits are also present in male leaders. Well, it is. However, how one delegates tasks down the line matters. Women tend to take a more personal approach: having a one-on-one conversation, breaking down the task, and how to go further about it.
Using performance management system software is often a task delegated to an HR practitioner. It could be a male or a female. Still, a few organizations depend on the expertise of a woman employee to manage such tasks. It is what needs to change.
Transformational leadership is a leadership approach that identifies needed change and implements it with the help of others. It takes courage to lead such a path where your determination plays a vital role in defining business success.
Brings emotional quotient into the frame
We often make comparisons between male leaders and female leaders. How a female leader delegates or handles a conflict versus how a male counterpart does it differs. One can see a difference in the leadership style. Their way of working could be different, but they all work to accomplish common goals in an organization.
Female leaders are empathetic. One cannot deny that women leaders go above and beyond their self-interest to make things easier for their peers. For example, if there arises a difficult situation at the workplace, employees may find it hard to embrace the change. Here, a female leader would know how to handle the situation. They can listen to employees' grievances and empathize with them wherever possible.
It helps an employee understand why the change is required at the moment. We are talking about clarity in thoughts and how to handle communication. If you have ever observed your female counterparts putting forth their point during a meeting, you would realize there's a difference in thought process and perception.
Talks about creating an impact
If we talk about intuition and instincts, it's better to credit a woman leader to make decisions around that. They could assess or foresee risks and challenges in a detailed manner. Earlier, we talked about transformational leadership and how it influences a system. Similarly, a woman in power would talk about forming a sound work culture.
A woman is also a homemaker. She knows how to bring together people to work towards a common goal. It is no different from running an organization. Binding people together and promoting harmony is what makes all the difference.
Women leaders often talk about promoting collaborative culture, embracing change, and bringing compassion into the frame. In the end, employees prefer to work alongside leaders who talk about creating an impact. They stick to a workplace that is culturally organized and respect their professional needs to a great extent.
Empowers other female employees at the workplace
What's good about working alongside female leaders is they empower other employees. If we dive into details, women leaders are enthusiastic about delegating roles and responsibilities to their female colleagues. Here, one can understand that there's often a bias that contributes to promoting an employee. It could lead to favoritism, resulting in an unhealthy work environment. However, you won't find such cases with women leaders. They like to play fair.
Talking about embracing technology, one must accept that women have marked their presence in leading technical teams. If the world had a perception otherwise a decade earlier, it has changed. All the credit goes to these capable women leading in the front.
Delegates tasks without any bias
We have discussed female leaders making unbiased decisions at the workplace. Let's shed some light on it. Delegation is an art. One can master it with experience. As female leaders are empathetic, they tend to dive deep into the behavioral aspect of an individual. It's not about if an employee can handle a task well, but does it interest them matters in the first place. It's about understanding things from an employee's perspective.
Building a healthy work culture together
Leaders often look at promoting a workplace culture where teams acknowledge the efforts of each other and work towards accomplishing organizational goals. Whether it's a male leader or a female leader, the processes should be gender-neutral. There should be no bias in defining roles and responsibilities.
When we talk about women's empowerment, it starts within the system and not outside of it. When women support other women, it brings about a change in the organization. It changes the perception of the leadership team.
At the same time, women employees must be encouraged to take up challenging roles. In organizations where the policies are rigid, one can take the liberty to introduce women-centric rules and procedures. Women leaders put their best foot forward to ensure that things get done on time. One can utilize their skill set to produce a collaborative work culture that talks about empathy and enthusiasm with the same passion.
Women are embracing challenging roles and inspiring others. It is the way forward for organizations to grow.