upGrad bolsters its global leadership team, appoints Vikram Vyas as Vice President – Growth, International Sales
Vikram will lead the charge in setting up a global team for international sales and driving growth across identified regions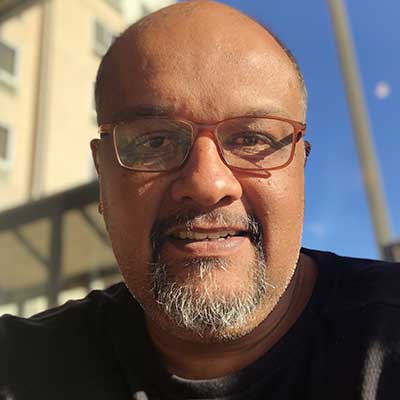 upGrad, Asia's higher edtech major in a significant development today, announced the appointment of Mr. Vikram Vyas as the Vice President – Growth, International Sales for the APAC and EMEA regions. The leadership addition is part of upGrad's strategy to scale up operations in the global higher-ed space. In the new role, Vikram will be responsible for strengthening the company's presence and gaining a dominant market share globally.
Vikram Vyas is an industry veteran with over 20 years of experience across countries and cultures servicing and leading sales growth for e-commerce, banking, insurance, hospitality, telecom, and education-based clients, amongst others. In his past stints, Vikram has designed successful sales techniques/strategies/tactics using market feedback and has also been instrumental in setting up PAN Omni channel customer-touchpoint units for achieving profitability. He has a natural passion for EdTech as he strongly believes in its ability in transforming the future of working professionals. Vikram will be spearheading the ambitious and aggressive expansion goals of the brand and set out action plans to scale the business in the APAC and EMEA regions.
Congratulating Vikram on the appointment, Zubin Gandevia, CEO – APAC, upGrad said, "We are thrilled to have Vikram join the upGrad family. We have ambitious growth plans for the APAC region, and therefore, we would need his expertise and seasoned business acumen for strengthening our foothold in the market and scaling the business. We are living in exciting times, and his appointment is aptly timed with our ambition of becoming an integrated global higher-ed leader."
Welcoming Vikram to his role, Saranjit Sangar, CEO – EMEA, upGrad added, "Vikram joins us at a right time when we are pacing towards global expansion and addressing the digital skill gaps of the global workforce. His experience, understanding, and passion for the sector and the vision he brings to the role will be instrumental in co-creating international market strategies and taking the plunge in our leadership within this space. We are happy to welcome Vikram onboard and are excited to reach for the greater heights together."
"This is quite a booming as well as a challenging phase for online EdTech, given the economic changes, workforce realignment, and the urgent need to upskill and re-skill for professionals to stay adept in the competitive environment. I am very excited to take this role with upGrad, understand the two completely different market dynamics, and steer the brand's growth aligned with its overall ambitions in APAC and EMEA regions," concluded Vikram Vyas.
The appointment is in-line with the recently announced business ambitions and growth plans by upGrad of becoming the integrated higher EdTech global leader in the coming times.
About upGrad:
upGrad – started in 2015 – is a pioneer in the online education revolution, focused on powering career success for a global workforce of over 1.3 billion. It is one of the few Integrated LifeLongLearning Tech Companies in the world – spanning the college learner to the working professional from the age group of 18-60years and across Undergrad courses, Campus & JobLinked Programs, Studying Abroad, short form to executive programs to Degrees, Masters and Doctoral – with a learner base of over 2 million across 50 countries and over 300 Univ partners & a robust enterprise business with a client base of 1000 companies worldwide.
upGrad's Global Learning Engine rests on four pillars – (a) its large repository of original & owned content and IP – (b) its own best-in-class proprietary tech platform – (c) its high touch human led delivery service backed by coaches & mentors – and – (d) an 85% course completion track record, backed by a further 80% career outcomes guaranteed performance.
Already termed Asia's higher EdTech leader it has offices in the UK, US, Middle East, India, Singapore & Vietnam and presence in many more countries.