Tips For New HR Professionals | Aparna Sharma | Consulting Editor | The People Management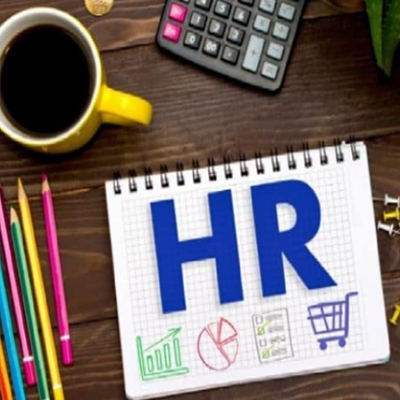 A Human Resource professional plays an extremely crucial role in an organization. His/her life revolves around people and managing people. Thus, it goes without saying that the HR professional must be efficient in People skills. Human Capital is the most valuable investment of any organization. And as an HR professional, it is your duty to make sure that this human capital strives to achieve its best.
Here are 7 tips every new HR professional must follow –
1. UNDERSTANDING YOUR PEOPLE
An HR professional is expected to be highly efficient at dealing with people. And for the same to happen, they must possess empathy.
You must familiarise yourself with the employees around you. Get to know a little about their personal lives, milestones, and work anniversaries, roles, calibre, strengths, weaknesses, comforts, and discomforts, etc.
In order to create a good culture in the organization, and increase employee engagement and productivity, it is necessary to value the diversity among your employees and to strike a balance in it. Make them realize that the organizational goals are in line with their personal goals and that their personal goals are crucial to the organization as well.
Developing a rapport with the employees goes a long way in determining your success as an HR professional. So invest your time in these people and you will be on the path to success.
2. DIVE DEEPER INTO KNOWING ABOUT THE BUSINESS
Capitalizing on the human capital is possible once you know not only the strengths of the employees, but also knowing where each employee can contribute best. And this happens when you have good knowledge about the business as well. Both things together will help the company to strategically progress in its business goals.
This involves recognizing the particular stakeholders i.e. the top management, employees, potential employees, and everyone else who falls under the corporate umbrella. It also involves being considerate about their specific needs and requirement, developing a bridge between all of them, and based on it comprehending the year's targets of the organization.
Once you have a clear understanding of the vision of the business, you will then also be able to develop a culture that will help accomplish the set targets easily and at a faster pace.
Once you are well acquainted with how your organization's managers work, you can plan better to provide training programs that help rectify their weaknesses or recognize the talent that would best support their initiatives and management style to enhance the overall value of both the individual employee and his or her department.
3. KEEP ENHANCING YOUR SKILLSET
Learning is a continual process. And you must make sure that you keep enhancing your skillset. This could be through e-learning, sector-based seminars, training courses or simply taking up projects that are complementary to the HR profile. It will provide you the much-needed exposure to different verticals and help you to learn and grow more. The manager can set up periodic skip meetings with the top management which will help him/her realize
if he/she is in line with the management's vision of the organization and also his/her own profile.
4. NETWORKING
Devoting time to building a strong network with professionals in the HR field across sectors is the fastest way to increase your knowledge and your skills and also develop your business connections. Discussions with like-mind HR professionals are extremely rewarding. These discussions provide you different industry perceptions and standpoints which will eventually help you build a knowledge base and confidence to become a strategic partner in your
company.
Success is not just defined by what you know, but by who you know. Your professional network will help you in finding the best talent and training staff for your organization. Also, do not forget about social media! Social media platforms like Facebook and LinkedIn are great tools for growing a person's professional network, enabling professionals in many industries to organize, grow and maintain contact with their networks much more easily.
The power of social media makes it much easier to build a network and gain an introduction to influential people across various industries. Even a small amount of time spent reviewing contact news and updates – say 10 minutes a day at least – can reap incredible benefits.
5. EMBRACING YOUR ROLE
What is an HR professional expected to do? The textbook definition would say that you must be well-organized, good at multitasking and multiple focusing, self-disciplined, good at negotiations and dealing with vague areas, are an excellent communicator, problem solver, receptive towards your profile, and above all, transparent. This is a basic checklist that you are expected to follow. One which will give you an edge not just with a new career but will also with every new role.
An HR Manager must strive to have the knowledge and be strategic to make an impact on an organization. And this requires determination and a long-term commitment. What can you do to achieve this? Practice the mindset of a start-up owner. Be resolute, zealous, goal setter, hard worker, and above all, be passionate! Be a hustler.
6. MAKING IT COUNT
There are so many things to do, and just not enough time. You might have a solid strategy in your mind, but its effective execution requires a lot of planning and effort. And the only thing that limits your potential is how you use your time. This is where you have to make it count. For the HR professional, it means spending your time on what matters most. This can be achieved by using the right HR software to move past administrative tasks and start making a real difference.
In his book The Employee Experience Advantage, futurist Jacob Morgan explored companies whose HR strategies mastered culture, technology, and physical presence. He found that these organizations had more than four times the average profit and more than two times the average revenue. They were also almost 25% smaller, so it was a matter of efficiency rather than sheer size.
This is the difference that your work can make, whether you're a long-term veteran or a fast-learning HR newbie. Invest in good HR software that helps you manage things with ease. Whether you're tracking applicants, supporting your employees' vacation time, or providing significant insights with quick, custom reports.
7. FOLLOW AN INSPIRATIONAL STYLE OF LEADERSHIP
Inspiration is what gets us moving. It is important in every aspect of life, especially when at work.
Often, HR professionals are seen to signify "the rules". They are presumed to be technocrats or policy wonks, somehow disengaged from the real world of organizational needs. It is, therefore, necessary that you are not seen as an outsider by the employees. The more you inspire others to understand how and why HR is needed, and how we can work to their benefit, the more you'll be a recognized leader in your organization.
If you have passion, there will be passion in your corporate culture. If not, it will just be another job for you and those who work for your organization. That's no fun, and it's not the kind of leadership needed from HR professionals today.