CHROs Focus – People Centric Policies | Aparna Sharma | Consulting Editor | The People Management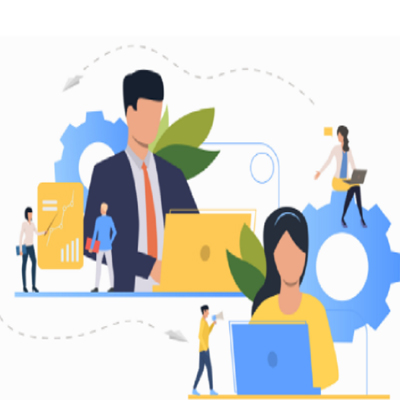 According to research by Deloitte, 94% of executives and 88% of employees believe a distinct corporate culture is important to a business' success. Culture in the workplace isn't a new trend, but because of the growing responsibility of human resources and a shift away from HR as an administrative function, the role of the Chief Human Resources Officer (CHRO) is now positioned as a company CEO's most trusted advisor and strongest asset.
On a very basic level, the CHRO is a corporate officer who oversees all aspects of human resource management and industrial relations policies, practices and operations for an organization. As the scarcity of employees and the cost of hiring talent increases, the role of the CHRO has grown into a key leadership position and primary driver for change in HR, particularly in the shift from "resources" to "people." And HR now has the responsibility of the entire employment lifecycle, which the CHRO leads.
The Top 5 Priorities for CHROs in This New World of Work
CHRO focus #1: Fairness
It's important to treat your employees fairly, but here we're specifically talking about wages and salaries.
Whether salaries in your company are below market or in line with it, transparency about what salaries are is an essential component of trust. In many organizations, the CEO and the CFO are making the compensation decisions, and HR is only the messenger. In an employee- conscious company, the Chief People Officer has the duty to avoid discrepancies or oversight. For example, if you hire an engineer today at a given market rate, you must increase the salary of engineers you hired at an earlier date if they do comparable work.
Understand that whether or not your company offers transparency in salaries, your employees and candidates know their own market. An engineer or developer within a specific industry is going to have contacts, often with recruiters, and they will know that an offer is low, or that they're underpaid.
Companies often think that transparency will cost them, but the reality is that it costs less in the long run because you're not paying to train and onboard replacements for employees who leave your organization. Ideally, a transparent culture around pay practices and the market data you use to set salaries will be a model for trust at your organization, decreasing turnover and improving employee satisfaction.
When you trust employees, they trust you back. If you hold regular company meetings to offer insight into your company's profit and loss statements, revenue and market share, your employees will understand how their compensation is tied into your organization's goals and revenue projections.
CHRO focus #2: Civility
In 2016, 62% of employees were treated rudely at work at least once a month, according to a global, annual poll on workplace incivility by McKinsey & Co. Since the poll began in 1998, rude behavior has increased at an alarming rate — which means that every year, chances go up that your leaders and employees are being dismissive, demeaning, and discounting to one another.
A lack of civility in the workplace can cost a company hundreds of thousands of dollars in human resource hours with regards to conflict management, as well as in turnover from employees who choose to leave a toxic workplace. Conflict resolution is a solution, not a preventative measure. It's important to consider setting standards for your workforce that align to company values for how we treat one another.
There is also a cost for incivility in lost productivity. Stress stemming from a less-than-civil work environment can severely diminish productivity. Research shows that working in a group where incivility is present affects people's mental health, even after accounting for general stress and the incivility an individual personally experienced. An employee doesn't have to be part of the targeted population to be affected. An entire team may get pulled off track thinking about an incident, how they should respond, or whether they're in the line of fire.
Labor laws are part of civility. Rather than looking at labor laws as an inconvenience, consider that they are necessary for preventing discrimination and harassment and they're at the heart of enforcing civility in the workplace. The Chief People Officer is the Chief Civility Officer for everybody's ultimate benefit. While every employee should be aware of the laws, the Chief Civility Officer's role is to consolidate this information for easy consumption. Understanding these regulations doesn't require a law degree, just somebody paying attention and thinking logically. The CHRO is tasked with developing an employee manual that clearly defines civil behavior in the workplace.
CHRO focus #3: Culture
People want to join and stay if they feel they belong in the company as opposed to belonging to the company. And a sense of belongingness is driven by the company's culture as people experience it inside and outside the organization. Talent attraction and retention problems or successes are almost entirely dependent upon the company culture and how it sits in our society at large. An effective organizational culture can account for 20 to 30 percent of the differential in performance compared to culturally remarkable competitors.
CHRO focus #4: Well-Being
Especially during & post Pandemic, employee's mental health & well-being has been the key focus area for HR teams. Avoiding burnout is also critical.
The important thing to remember here is that your Chief People Officer is the go-to person for any employee, for whatever reason, be it a personal problem or a professional one. If an employee feels harassed or slighted, the Chief People Officer must take the bull by the horns immediately. He/She has to bring about overall well-being in the company, handling anything from the quality of the office physical environment to the management of flexible work hours and the design of work to employee burnout.
CHRO focus #5: Technology
According to a report from the Harvard Business Review, senior executives want a CHRO who is a strategic business partner and an HR organization that anticipates the talent capabilities required for a high-performance culture that achieves their business strategy and growth objectives.
The next question: do senior executives understand the importance of the tools HR needs in order to sustain its strategic efforts? According to the HBR poll of 300 business and HR executives, they do. A majority of respondents recognize the importance of a new breed of information technologies to support strategic HR. These include cloud-based applications, employee self-service, executive dashboards, online learning portals, and workforce analytics, as well as mobile computing and social media.
The new role of the CHRO in the workplace focuses on using technology for strategic initiatives and data analysis for big picture planning, as well as choosing technology for the company that improves productivity and accommodates all employees. Tying the adoption of technology into the company's business objectives also gives a CHRO the opportunity to have buy-in from executive leadership across the company.