The People Management – June 2023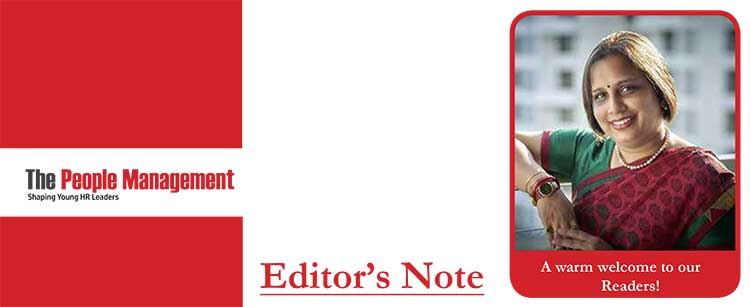 HR Leaders to have a Business Mindset & Importance of Skill Oriented Learning in Business Schools…
In today's hybrid and digital workplace, companies are expecting their HR teams to level up their skill sets and go beyond the tasks of managing technology systems, new hire onboarding or benefits enrolment.
To be a successful representative in human resources, these days, you've got to demonstrate the ability to strengthen partnerships with the brand, while also being willing to empower and grow the future generation of leaders who have the potential along the way. This is how a company develops the ability to thrive over time.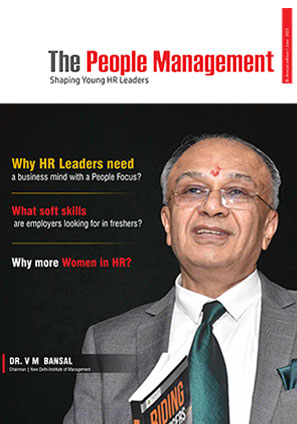 To claim a legitimate seat at the C-suite table, aspiring HR leaders must pivot to digitisation, peoplecentricity across cross-functional teams, and agility. As digital transformation and analytics accelerate the disruption of business-as-usual roles and responsibilities in HR management and leadership, highpotential HR leaders and aspiring CHROs must build their identity as strategic business partners.
The HR value chain and talent management strategies are undergoing a transformation. There is an evolved focus on leading human resource management from the organisation of business to the business of the organisation.
If we talk about B-schools in India, today they are transforming the management course to meet the demands of 21st century businesses. As per WEF's Future of Jobs report, the top jobs now include data analysts, data scientists, AI & ML specialists, Big Data specialists, digital marketing specialists, process automation specialists, business development specialists, and the list goes on. All these roles require critical thinking and judgment coupled with analysis and creativity.
According to PWC's Future of Work 2022 report, the top four things that will transform the way people work in the future are technological breakthroughs, resource scarcity and climate change, shifts in global economic power, and demographic shifts.
Indian B-schools need to be ready to create future leaders best suited for these roles. They are changing curriculums and introducing new programmes that emphasise skills like data analytics, AI & ML specialisation, programmes designed to increase knowledge on building tech products, promoting entrepreneurship skill development, and international business. B-Schools are also grooming management students with skills in digital marketing, digital transformation, digital strategy, computer programming, etc. There has also been an increase in collaborative management research. Institutes are building think tanks within their systems that integrate industry experts into the school curriculum and practical, at-work training with some of the finest companies. The movement to build skilled and adaptive leaders well-versed with changing trends has begun and will surely see changes as we progress.
Our team at www.thepeoplemanagement.com is committed to add value to our readers by sharing Articles, Viewpoints, Latest updates, HR Tips & Suggestions, Insights from various Thought Leaders etc. & also organise Roundtable discussions on a wide range of contemporary topics.
Stay Safe, Healthy & Ahead of the game – Happy Reading & Learning in 2023!!
---
---