Key Strategies and HR Cultures Used To Create A Long-Term Company Culture | Ranjini Chakraborty | Director HR | Giesecke & Devrient MS India Pvt. Ltd.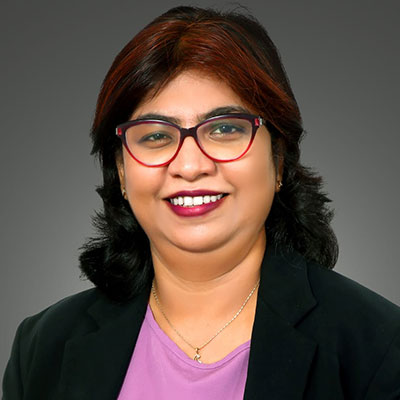 According to the Society for Human Resource Management (SHRM), a whopping 89% of employees recognize the pivotal role of HR in cultivating a positive work environment. It's amazing how HR's involvement and guidance can pave the way for a harmonious workplace that fosters collaboration, respect, equal opportunities and lay a foundation to long-term company cultures.
Organization's culture is not only essential for fostering a positive and productive work environment but also essential for its continued success and growth over time.
Some key strategies and culture practices that I have learnt the ropes of in my talent development and people leadership roles through 20 + years of my professional journey leadership roles in HR , have actually helped establish and maintain long-term cultures in the organizations.
I personally feel that involving and engaging people, and building trust is critical to bring about a talent-centric transformation strategy for any organization and for me the key focus has always been about enhancing the employee experience and organization effectiveness.
Here is a quick volley of strategies that I have always put to play, as I continue to lead transformation at workplace-
1. Leading with Trust
The ability to trust and be trusted is more important than ever, especially in a 'more remote' working environment today. To empower our teams to work independently; I have always laid emphasis on reducing control and hierarchical decision-making processes. Employee performance must always be determined and measured on the agreed objective metrics. Developing our teams and managers, so they are equipped to be true leaders is the real role of a 'manager, leader, mentor or coach'.
By encouraging autonomy and trust in employees' abilities further fosters a culture of innovation and creativity too.
2. Continuous Learning and Development
By investing in employee's learning and development ; providing opportunities for skill enhancement and professional growth, we can foster a culture of continuous improvement. With this a culture of ownership, responsibility and information-sharing is also built which then allows for the greater good of all. As this inculcates a behavioural and attitudinal shift, so instead of waiting for others to take initiatives , employees are driven towards first their individual success and then towards their teams.
Working more and more remotely, we need to ensure that we take care of creating networks and use opportunities to foster relationships.
Furthermore, we must encourage more risk-taking, curiosity, proactiveness and the willingness to challenge the status quo within our teams. This additionally builds a work environment that leans towards collaboration instead of competition or conflict.
3. Recognition and Appreciation
Acknowledging , awarding and appreciating employees for their contributions and achievements, helps in setting a tone of 'gratitude' and with that we actually can attract abundance. In corporate language this can be translated as highly motivated employees. A culture of validation, celebration of milestones, successes and outstanding efforts actually helps in inviting a culture of positivity and motivation.
4. Job Mobility
By building on personal strengths and promoting a collaborative work culture through job mobility, we can bring in an approach of internationalization to our work and this is an important aspect of the global economy. This further drives and motivates employees to envision a long and sustained stint at an organization, rather than always being in a switch-mode or a scouter.
5. Employee engagement
Employees remain engaged if they identify with the values, products and colleagues and if they feel accepted and part of the team. Regardless of educational background, age-group, ethnicity, culture differences etc. Participating actively and always staying at the fore-front of employees' wellbeing, be it physical, mental or emotional , is centric to HR . This approach must further percolate down to leaders so a great support structure can be offered and employees feel secure in every aspect of their work environment. This , then further developing a sustainable company culture.
6. Employee advocacy
Employee advocacy benefits companies by enhancing  brand awareness and favorable perceptions ("brand sentiment"). It helps in attracting talent , retention, and also has a direct link with employee value proposition. HR is the company's greatest advocate of values because they are so uniquely positioned within the company to have the greatest impact.
7. Diversity & Inclusion
Fostering a culture that embraces diversity and inclusion in the workforce , encourages varied perspectives and brings home new , innovative and refreshing solutions to the business problems. This promotes equal opportunities, removes unconscious biases and creates a true environment of inclusion where everyone feels valued , respected and then motivated to put their best foot ahead.
In the end, I would like to conclude by saying creating a company culture is an ongoing effort that requires continuous evaluation, adjustment, and reinforcement. And we must never forget that in doing all of this we are always impacting humans on the other end of the funnel.
Borrowing from the words of Sir Ken Robinson, I would like to conclude with this quote, "Human resources are like natural resources; they're often buried deep. You have to go looking for them; they're not just lying around on the surface You have to create the circumstances where they show themselves".