SpringPeople and Siemens join hands for digital transformation push
SpringPeople and Siemens partnership can help businesses get the workforce ready, not only for digital transformation of their complete value chain, but also for optimizing existing processes.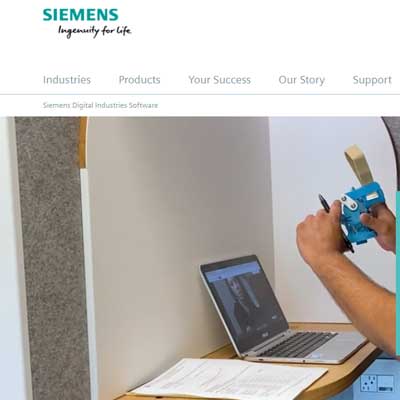 SpringPeople, the leader in Enterprise IT and Business training in India and Siemens Digital Industries Software have joined hands – to bring Siemens' authentic, expert training courses and certifications to corporations in India. The partnership will focus on employee skilling initiatives, to provide organisations with Siemens products and creating a technology-prepared workforce.
With demand for skilled professionals skyrocketing in key industry sectors like Manufacturing, Electronics, Transportation, Medical Devices & Pharma, Energy & Utilities, among others, the focus is firmly on upskilling and reskilling the workforce on software solutions that enable businesses in critical functions like Designing, Product Simulation, Product Lifecycle Management and Analytics. SpringPeople intends to bridge this growing gap between the demand and availability of such skilled professionals.
Through the partnership, SpringPeople will be offering training on a full spectrum of offerings from Siemens' Xcelerator portfolio of software including:
1. Teamcenter® software
2. Tecnomatix® portfolio
3. NX™ software
4. Simcenter™ software
5. Simcenter™ STAR-CCM+™ software
6. Mendix™ low-code platform
"Enabling strong training partners to bring skilled resources to the market can help companies easily and effectively make the best of their investment in Siemens tools and technologies. To that end, we are hugely excited to work with SpringPeople – they are a leader in Enterprise IT and Business training in India and best placed to take our training programs to organisations looking for not just for high-quality training, but also for current global best practices in design, development and operations in Electronic Design Automation (EDA), PLM, Manufacturing Ops, Performance Analytics and more" says Darshan Unni, Learning Services Director, Siemens Digital Industries Software Inc.
Mr. Peeush Bajpai, CEO and Founder of SpringPeople added, "In today's digitalized world, Siemens is helping organizations in their bid for digital transformation through market leading products and process expertise. At SpringPeople, we strive to bring nothing but the very best and advanced training courses to our customers; partnering with Siemens helps our endeavour by expanding our portfolio of training courses with Siemens's core training courses on these in-demand tools & technologies."
About SpringPeople:
Founded in 2009 by IIT alumni, SpringPeople – a Thought Leader and pioneer of Enterprise Training, is today the biggest enterprise IT training provider in India.
750+ enterprises across India bank on SpringPeople for enterprise enablement, including Fortune 500 giants such as Cisco, Walmart, IBM, Micro Focus, GE, HP, Intuit, major IT service companies such as Infosys, TCS, Wipro, Cognizant, Mindtree, Accenture and big brands from e-commerce, travel, hospitality, BFSI, telecom, manufacturing and automation.
SpringPeople's training programs are powered by LnDCloud, an Enterprise Training platform, providing enterprise reporting, detailed analytics, customisable workflows and fully automated end-to-end training orchestration.
SpringPeople's strong growth is being driven by the leadership team, who have several years of delivery management experience under their belt, together with a highly-experienced, process-driven, dedicated team focused on Customer Success and Trainer Engagement.
In addition to conventional technologies, SpringPeople's market leading Enterprise Enablement programs on high-end, emerging technologies like Machine Learning, AI, Cyber Security, IoT, Blockchain, RPA etc. are popular choices for BU/Practice/CoE wide enablement.
Note: A list of relevant Siemens trademarks can be found here.