Socxo, the made in India Brand Advocacy Platform, launches Socxly in India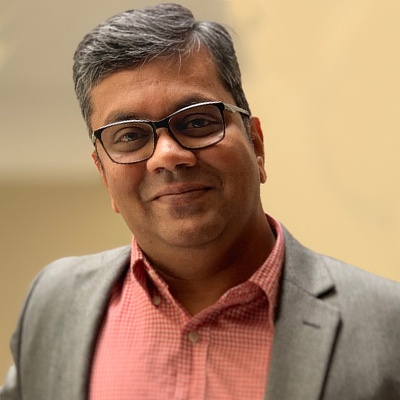 Socxo, the Bangalore based brand advocacy platform announces the launch of Socxly in India. Socxly is an organic social marketing platform of products and acts as a one-stop tool for content marketers and creators.
Socxly is the next level of short links, which is a need in today's expanding digital media universe. It aims at being a game-changer tool for content creators and marketers who use 'short links' for social posts, to differentiate their content in today's ever-demanding social media universe.
Besides helping marketers create quick Short Links with 'Branded URLs' on its Web and Mobile app, Socxly offers a fully integrated set of features to make the short links 'smarter' for social sharing and posting, by allowing marketers to configure the short links as Clickable Social Cards, Insert Call to Action Banners & Pixel Retarget Codes, Embed UTM & URI parameters for any Brand/non-Brand content including File based links.
This is the first time that a 'short link' tool generator has been built with distinctive and well-defined features that have always been a latent need for marketers but never addressed clearly within a single content marketing tool. Posting content using random 'short links' and pictures is a routine for most social marketers as part of their organic social marketing. But, simply posting short links and pictures without the context of user action on the post, click-based measurement and attributes is an opportunity lost in social marketing.
The key objective for social posting is to drive awareness/demand/lead generation by attracting users to view the posts, activate them to engage, click and take the users to the intended landing pages for conversion/sales.
Socxly also offers a first of its kind 'Organic Social Campaigns' feature, to drive social referral marketing for customer advocacy, employee, or partner referral marketing on social media.
Speaking on the new product Socxly, Sudarsan Rao, Co-Founder and CEO, Socxo said, 'We realized that content/social marketers were underutilizing the power of social media and were dependent on multiple tools to run their organic content posting on their social pages. Socxly is an attempt to offer a single point solution to marketers for all their 'organic social marketing and campaign' efforts and along with its core tool Socxo, to increase the value of their content marketing by further distributing/amplifying through trusted influencer/brand advocacy.
Socxo has been in the market since 2018 offering its 'Core Brand/Employee Advocacy Platform', used by leading brands in India, North America, and Europe to drive their content amplification and engagement on social media, through trusted stakeholders/influencers as Brand Advocates/Ambassadors.
About Socxo & Socxly:
Socxo is a 4-year-old software as a service marketing technology firm offering niche solutions for organic social marketing with products across brand advocacy / digital word of mouth marketing for employee / brand advocacy programs.
Socxly is a new 'smart link' driven social marketing tool designed for digital / social marketers to convert short links into smart links to drive their social posts and organic social campaigns.
To know more about the product: www.socxo.com/socxly