SKF India to hire over 100 people, plans to achieve 50% women workforce participation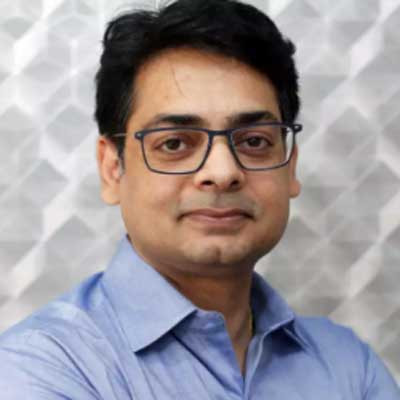 Gautam Kumar, CHRO and Director, SKF India, is a new age HR leader with broad international experience across multiple multinational organisations spanning various countries, such as India, China, Hong Kong, Australia & South East Asia. Throughout his career, he has accumulated diverse and rich experiences in mergers & acquisitions, scaling up multiple shared services, transforming organisations through talent and leadership development to name a few across Emerging Asia.
In an exclusive interaction with ETHRWorld, Gautam Kumar explains how he is leading the herculean effort to keep HR relevant, and position it as a true partner to the business. He also shares his experience in keeping the attrition rate low, building people leadership and equipping employees with the right mindset, among others. Edited excerpts:
In light of Covid and subsequent emergence of remote culture, what changes have you implemented in SKF India's HR policy? How have the results been?
Since the pandemic began, we have worked tirelessly to ensure the health and wellbeing of our employees. We have continued to work hard and navigate these uncertain times with a winning attitude; every day, we face new challenges which we have never experienced before. As an organisation and as individuals, our sense of community and innate humanity has helped us face this together. Our response was broadly in three areas:
Our first action was to form a central committee at the country level and PICs (Person in charge) at each SKF location to tackle this situation effectively and with speed and agility. From deploying an app to monitor all our employees' health, and installing safety measures, such as temperature checks, travel disclosures etc to ensuring adherence and compliance along with safety audits, we took every measure to keep our employees safe. Regular communication was the key and we launched awareness campaigns through posters, videos and emailers to reach our wide employee base.
As our factories and offices were some of the first to start operations in India after the lockdown, we took extensive efforts to ensure the work areas were made as safe as possible. Measures such as frequent sanitization of all factories and offices, staggered lunch and office hours, as well as deploying additional vehicles for our employees to commute while following social distancing norms and introducing contactless equipment, wherever possible, we took immediate actions with speed and efficiency to ensure safety and wellbeing of the employees.
The central team created an efficient track and trace method, supporting all our impacted employees with testing support and quarantine/isolation guidelines. Additional support in the form of hospitalization support and insurance was given. We inaugurated three SKF-supported Covid-care centres in Pune, Bengaluru and Mysore.
This included stay, food, medicines, additional testing, if any, health monitoring through a mobile app, doctor's consultation at no cost to the employee. For this, we partnered with an app-based healthcare provider for these centres and have now extended this package to employees across locations.
How SKF India's hiring strategy has evolved in the past 8-9 months? How many people have been onboarded during the lockdown period and how many more do you plan to recruit this year?
We have a robust Future Workforce strategy for HR. While a global pandemic was unforeseen, our team was very agile and responded with a great sense of urgency to mould the execution as per business requirements. Our Future Workforce strategy clearly lays down the competencies needed by us to succeed now and in the future. We have mapped the buy, build and bounce decisions in line with our business requirements. As a result, our Talent Acquisition strategy has been very transformative.
We are investing in buying key competencies and skills, as well as in reskilling our existing employees, which will help us grow ahead of the curve. We are on a consistent ramp up phase, considering the positive business growth and with India being a preferred country for global projects as well. Since the lockdown, we have hired more than 100 people making the total employee strength at 1,700 people. And the number is only going to further increase as SKF is planning to hire over 100 employees this year.
This is a very exciting phase for SKF in India and our people are really going to be the wind beneath our wings.
What is the attrition rate at SKF India? As a talent leader, how do you manage attrition rate, especially in a large manufacturing company like SKF? What is the impact of remote work on the retention strategy?
Our attrition rate is significantly low, at an average of approximately 10 per cent in the last two years, as per the industry standards and this has been a result of consistent and continuous investment in creating a culture and environment where our employees grow and thrive. We believe that whether an employee chooses to stay or leave is a function of the experience and ecosystem that his or her manager creates.
Accordingly, our strategy on retention is about building people leadership effectiveness and equipping our people leaders with the right mindset, skills and capability on the SKF culture, values, talent development, recognition etc.
Additionally, employee experience forms a huge part of our strategy and we are always on the lookout for areas to enhance it. Our quarterly engagement survey, which is rolled out to all our employees, shows us the mirror on how our employees are experiencing SKF and what we can do to make it better.
We have robust processes around internal talent movements (job rotations, succession planning) which enable employees to identify roles within SKF that they would like to apply for. Coupled with an open culture, access to the leadership team, multiple communication channels, and more such initiatives ensure we are continuously engaging our employees, which directly impacts our attrition rate.
Since women are underrepresented in India's manufacturing sector with participation ranging from only three per cent to 12 per cent, what are some of the policies in line to increase diverse workforce at the organisation? What is the current situation like?
If you were to take a look at our employee policies, we can assure you that you will be quite pleasantly surprised and impressed. SKF truly believes in being an equal opportunity employer, and in order to improve diversity, we have made concerted efforts towards building very progressive policies and processes, which create a conducive environment for all our employees.
A central theme around policies and benefits at SKF is Creating Meaningful Choices, which gives all our employees the flexibility to choose the policy options that are most suitable for them.
At the outset, we have introduced an adoption policy for all our employees, which was met with a lot of positive responses. Along with that, we have expanded our medical insurance to cover infertility treatments as well, which has been a welcome inclusion.
We have best-in-class policies around maternity leave and childcare – where, in addition to the leave granted by law, our women employees have the option of extended leave or flexi working till their child turns a year old. For childcare, the employees are free to choose creche facilities, or nanny reimbursement based on the option that works best for them.
From a safety standpoint, we have very robust travel and safety policies, with special provisions for women, especially for remote travel or travel hours. Our POSH (Prevention of Sexual Harassment) policy is also gender neutral to ensure that all our employees are covered. SKF is an equal opportunity employer.
And being in the manufacturing industry, we strongly believe in prioritizing diversity hiring. We are using multiple strategies, right from incentivizing our talent partners for diversity hiring to releasing attractive and lucrative employee referral campaigns. I'm proud that even our manufacturing sites have done amazing work on improving the diversity on the shop-floor workers.
Taking motivation from McKinsey study on the effect of gender diversity on organisational performance, which says companies with higher female to male ratio are 21 per cent more likely to experience above-average productivity, BUI (Bearing Units India) rolled out a comprehensive programme, Women Force @ SKF BUI, to onboard females on the shop floor in 2019.
Within 24 months of the rollout, BUI experienced overall productivity increase by 30 per cent. In addition, it witnessed fewer absenteeism, increased employee engagement and most importantly, cohesiveness in the team working on the shop-floor.
Furthermore, BUI also benefited from higher morale and discipline leading to strong engagement at the shop floor. Though BUI made a humble beginning on this journey, today the female to male ratio has reached 35 per cent with two production channels fully operated by the female workforce. We have a plan to increase the ratio to 50 per cent with four production channels operated by the women workforce.
The year 2021 will also see us putting a lot of focus on driving extensive engagement initiatives for women employees at SKF in India, such as networking and mentoring programmes along with various others, such as Financial Independence (how to invest, plan for long-term, plan retirement funds etc), career counselling, mental health support, support from domestic abuse etc to ensure the overall growth and development of our women colleagues.