Lockdown? Not again please, say bizmen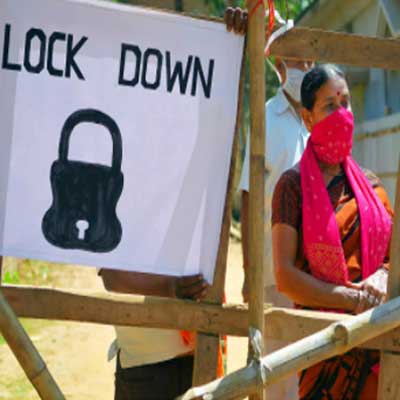 Most industrialists feel that a Sunday lockdown or night curfew is pointless as it only ruins businesses, hurts economy and doesn't do much to curb covid-19
With a surge in covid cases, talks of 'lockdown', 'night curfew', 'Sunday lockdown' are doing the rounds again. While CM BS Yediyurappa warned of harsh measures if rules were not followed, former CM HD Kumaraswamy said that lockdown may be necessary to make people follow the rules. However, industrialists and citizens agree that the lockdown is sure to ruin the economy.
Perical M Sundar, President, Federation of Karnataka Chambers of Commerce and Industry said, "Businesses are still grappling with last year's lockdown impact. We estimate that it had affected close to two million people who faced job losses or salary cuts. If we go for another lockdown or night curfew, this may have a terrible effect on the economy."
Srinivas Asranna, ex-president of Peenya Industries Association, said that they were strictly against the lockdown. "After severe economic turmoil, if there is another lockdown, many industries will be shut permanently, leading to lakhs of people losing their jobs."
"If you have a night lockdown from 8 pm or 9 pm, this would mean that all businesses have to shut shop by 6 pm because people have to come back home. Buses will be crowded, and physical distancing will go for a toss," added Sundar.
Businessmen say that Sunday lockdowns were also of minimal use as it resulted in roads being blocked with barricades and shops forced to close but but had little effect in curbing covid.
A city doctor said, "Night curfews were primarily imposed to restrict people crowding in the evening. During the eight-day lockdown in July last year, there had been no drastic reduction in cases, and it turned out to be a lockdown only for namesake. It was the same for the Sunday lockdown."
Health Minister Dr K Sudhakar said that if covid-appropriate behaviour was not followed, the government would have no option but to take tough measures. "Covid cases are increasing in the state. Decision will be taken after the PM's video conference with Chief Ministers of all states scheduled for Wednesday," he said.