Shortage of Skilled Staff & Re-alignment of HR Strategy: Hospitality Sector | Nilisha Ghuliani | Director – HR | Clarks Exotica Convention Resort & Spa | Bangalore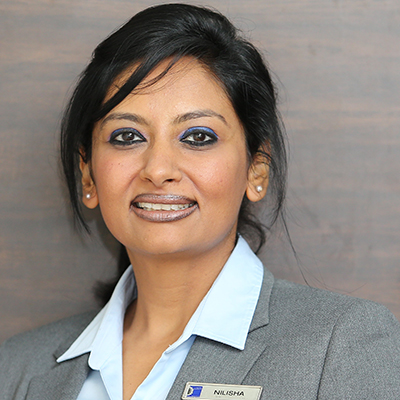 In the hospitality business, the calibre of your guest services and staff reactivity directly affects your hotel's image and reputation as well as its financial performance. Employee performance, which serves as the hotel's primary brand ambassadors, is what keeps your establishment competitive. In order to keep employees ahead of the curve the organisation needs to find strategies to keep their staff members engaged and driven to provide their best work while also attracting, developing, and retaining enthusiastic, talented, and accountable staff members.
A workforce that is acclimated to a culture of perpetual change and innovation is needed in these rapidly changing fields with their different needs and shifting rules. If we look at the current scenario, there is not a shortage in the availability of jobs and candidates. The problem, however, would be finding the right fit, as it has a lot to do with the mindset and attitude of the candidate.
The perks offered for a position in the hospitality industry might be not each the ideal expectations of the current generation. This is due to problems like increased labour hours, constantly changing guest expectations and demands, and a lack of market parity in remuneration. As a result, there is now an inadequate supply, which only makes the labour deficit in the hospitality industry worse. On the other side, the number of people applying to hotel management institutes has drastically reduced, and those who choose the programme often desire to work in fields other than hospitality.
In addition, numerous new sectors are aggressively employing people in the hospitality industry. These factors make it uncertain if there will be enough skilled workers to satisfy the demand of this labour-intensive industry, which is already experiencing a scarcity of qualified personnel. This makes it imperative that the hospitality industry's major concern is the lack of competent employees.
Addressing the Issue
Being transparent and clear to employees and also fostering a sense of integrity is something that organisations should practice. The emotional quotient should be given an absolute equal weightage in proportion to the intelligence quotient. Most often, employees leave their superiors rather than the company. A thoughtful and socially conscious organisation and superiors can foster a productive environment that motivates staff to give their all and accomplish their objectives. Having contented workers reduces turnover and the need to spend time and resources looking for new hires.
Re-aligning HR Strategies – Solving the Attrition
The pandemic has only made the problem of extraordinarily high staff turnover in the hospitality industry worse. Employee retention in this industry seems to be challenging because employees frequently switch to similar occupations between establishments. This ongoing and disruptive HR strategy in staffing cannot only have a detrimental impact on employee morale in general, but it can also compromise the organisation's performance and the level of service provided to consumers, leaving them dissatisfied, disgruntled, and unlikely to return.
Organisations need to adopt these key steps to reduce high staff turnover in the hospitality industry.
Establish A Positive Company Culture & Employee Recognition
Employees are more likely to stay in a position if there are more incentives for them to do so. The ethos of a company may be more valuable to employees if the company fosters nice work atmosphere and provide more concrete perks, including fair pay and complimentary meals for staff. Employees that perform well should be recognised, so they know their efforts are valued. When workers feel valued, they are more inclined to stick around. Additionally, it gives every employee more incentive to put up their best effort and strive to deliver high-quality service. This is one of the crucial strategies for lowering personnel turnover in settings related to the hospitality industry.
Competitive Compensation
Make sure the salary offered is equitable with other companies in the industry by researching. If the company offers the lowest compensation, employees will go to work with opponents. Available roles will be in high demand if the company provides highest salary. Keep in mind that the remuneration includes the employee's salary, hourly wage, and benefits package. Give raises or awards to deserving employees. Regularly evaluate employee performance and present raises at this time. Even modest contributions can lower staff turnover rates.
Creating an Open Environment
In order to reduce the high employee attrition rate, it is crucial to foster a culture where employees feel comfortable disclosing their difficulties. Discussion of issues increases the likelihood that they will be resolved. By ensuring that these policies are in place, employees may maintain a healthy work-life balance, fulfil their obligations in both areas, and ultimately be happy in their positions.
Engage in Constant Training Programs
Good training demonstrates to the staff that the company has faith in them. Give new hires a standardised orientation procedure and all the information they require. Positive reinforcement and constructive criticism are both parts of the continuing coaching process. When the staff are cross-trained, the workforce will also be more productive. Staff will feel more committed to their careers and be less inclined to quit if they're taught new skills and assisted in developing their existing skills. This will enhance their confidence. And lastly, give the staff ongoing training. Providing them with new skills will go a long way toward lowering the staff turnover rate.
To conclude, the hospitality industry needs to collaborate to position hospitality as the best career option for young talent globally by creatively coming up with retention strategies and people-oriented solutions.