How HR Leaders can create a great place to Work? | Suborna Biswas | AGM-HR (HR Head) | Chalet Hotels Limited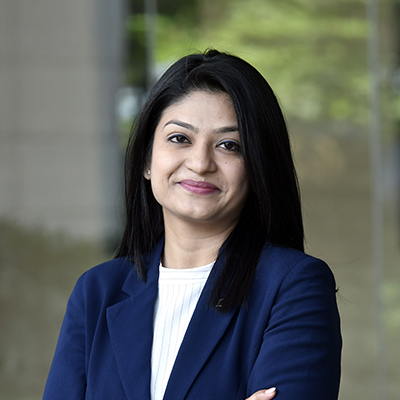 It is often said that a happy workplace is likely to be the one that is most productive. Organizations today place increasing importance on creating a conducive work culture, treating all employees as equal, fostering diversity, and most importantly, giving people the freedom to be themselves at work. To mould the workplace of the future, Human Resource (HR) leaders and other senior management personnel should come together to reimagine the basic principles that hold the organization together.
Focus on the Purpose
The pandemic was a great catalyst in bringing about a realization that personal purpose and values are just as important as that of a company. The younger generation that is joining the workforce today places increasing importance on a company's values and purpose, many of them pick their place of work basis alignment with their principles and value systems. According to a survey by Gartner in October 2021, more than 3,500 employees globally were surveyed, 65% said that the pandemic had made them rethink the place that work should have in their life. Fifty-six percent said it made them want to contribute more to society.
HR leaders play a pivotal role in ensuring a company's consistent alignment with purpose and values. They can help by articulating mindsets and behaviours linked to the company's purpose by identifying core touch points and converting them into 'moments that matter' for everyone.
Finding The Right Talent
A company's culture indeed is one of its biggest assets and a huge draw for potential employees. As an HR leader, during the candidate screening process for vacancies, it is important to exercise utmost care while making hiring decisions. Skills and qualifications are important but that is often not the only deciding factor.
We are at a stage where there is a huge talent crunch in the industry, and therefore internal hiring presents itself as an excellent way to map career progression in an organization. This not only demonstrates how much the leadership values talent but also serves as a great motivation factor. For HR leaders, the job does not stop with just identifying and placing talent in the right roles. This also expands to include curating training programmes and modules that will help employees cope and thrive in a dynamic work environment.
Create and Nurture a Culture
One of the direct side-effects of the pandemic-enforced 'work from home' phase is that it gave senior management closer visibility into the personal lives of their team members. During this time, the realization that personal and emotional factors play a key role in productivity increased by several notches. This, consequentially, led to company policies being reworked to allow people to bring their whole selves to work.
At Chalet Hotels, effective communication is given prime importance. This belief was evidently demonstrated during the pandemic by increasing the frequency of 'Connect with CEO' sessions, the one-on-one interaction of employees with the CEO & MD of CHL. We organized 'E-connect with HR' session once every week, which helped to create immense openness and camaraderie between the employees and the management.
Recognition helps employees realize that their company values them and their contributions toward the success of their team and the company overall. This is particularly important for any organization that is willing to grow or change for the better. At Chalet, we believe in 'celebrating each other'. We have introduced 'Kudos Card', an instant recognition key for all the excellent achievers issued by their department heads. To maintain a positive work environment, Chalet has introduced 'Thank You' Cards, which associates can share with their colleagues and peers to show their gratitude.
We are stepping into an era where HR leaders will work alongside senior management to ensure goals and visions are being met. While the human touch will continue to be important, the integration of technology and smart tools will prove to be an accelerator of change leading to numerous benefits, both quantitative and qualitative.