Reward and Recognition: The secret ingredient in the recipe of an engaged and productive organization | Anurup Chakraborty | Managing Total Rewards | R&R and Wellness | Marsh India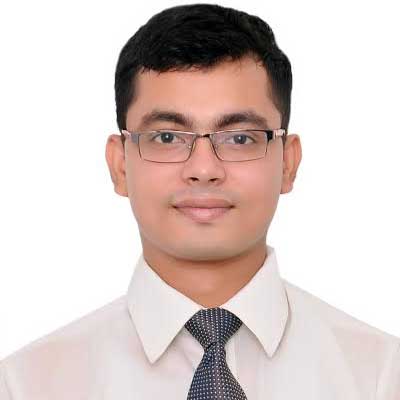 In the entire employee lifecycle, Rewards and Recognition (R&R) plays a very crucial role in defining the employee experience. It is one of the most used methods of positive reinforcement to drive favorable behaviors in an organizational setup. Your company's R&R policy has the capability to drive organizational growth and culture if executed correctly. Incorrect execution bears the risk of having an increased disgruntled workforce.
69% of the employees say that they would work harder if their efforts were better recognized (Cicero).
As organizations strive to create an enhanced employee experience, retain the top performers and have an engaged and motivated workforce, appropriately rewarding and recognizing good performers would create a sense of belongingness and help in having a more employee-centric workplace.
Is it necessary to Reward and Recognize at the same time?
It is critical to ensure that top performing employees are not only rewarded, but also recognized in suitable forums/platforms. Rewards are tangible in nature, whereas recognition is intangible and relational in nature. A combination of rewarding and recognizing the efforts is the secret to motivate even the most difficult-to-please employees.
"What works for you may not work for me.."
Designing the company's R&R policy cannot be a copy-paste activity. What works for one organization may not work in the other. It requires deep understanding of the company vision and values. For Example: A sales driven organization may want to design a program to incentivize high sales volume, whereas a service-based organization may focus more on client centricity.
What positive changes can be driven by a good Rewards and Recognition (R&R) program?
➢ Drives Organizational Culture and Growth – Positive reinforcement of the efforts drives favorable behavior.
➢ Boosts Motivation Level of Employees– Appreciation and Recognition builds trust and boosts motivation level among the employees.
➢ Enhances Employer Branding– When someone posts their certificate of recognition on social platforms; it creates an impression on others in their network thereby creating a brand identity.
➢ Lower Turnover– 44% employees switch jobs due to lack of recognition (Achievers) and 53% of people said that they would have stayed longer if their boss would have been more appreciative (Glassdoor). It helps retain top performing employees as they feel valued
➢ More Engaged Workforce– It helps to increase the workforce morale and drives engagement.
➢ Enhanced Productivity– A well-designed R&R Program can potentially drive 11% average increase in average employee performance.
➢ Drives Organizational Citizenship– A recognized colleague feels emotionally invested in the organization and thus it drives organizational citizenship.
Points to take care while designing the R&R Program:
✓ Link it to the Values– A positive reinforcement of exemplification of organizational values will propagate its penetration deeper into the workforce.
✓ Should remain aspirational- An R&R program should never lose its aspirational nature. HR Leaders should ensure that the rewards do not become low hanging fruit. Aspirational nature of the reward will encourage employees stretch beyond the usual.
✓ A recognition delayed is a recognition denied– Reward and Recognition should be processed with the least Turn Around Time (TAT).
✓ Mini Programs to Drive Objectives– Apart from the usual R&R program, mini programs in the form of challenges may also be designed. E.g. An insurance company may design a challenge during the renewal season to drive sales and retention of clients.
✓ Be Open to Change– Evaluate your R&R program in every 6 month or a year. Best way to evaluate is to take feedbacks from leaders/managers and keeping a track of employee performance. HR leaders should be open to institutionalize new rewards, discontinue or modify old rewards if required.
Hope, you use this ingredient of R&R wisely to have an engaged and productive workforce in your organization.