Reimagined work culture in a new normal world | Venkatesh Veerachamy | Director of Delivery and Operations |Zuci Systems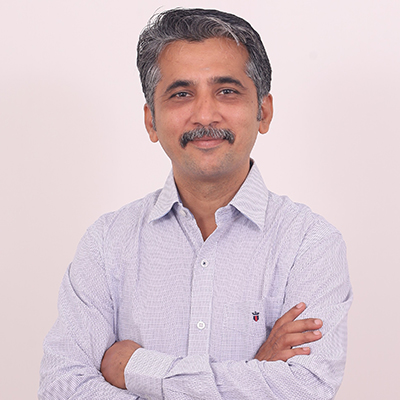 Without a doubt, after being subjected to a continuous remote-first work setting for a year or two, most employees throughout the corporate spectrum now favour a hybrid-first work model. To navigate the uncertainties, organizations, post-pandemic, were forced to reassess their work settings and completely adopt a remote working style.
This was the first time employees had a flexible work schedule that allowed them to maintain a work-life balance. The lifestyle also carried with it a few inherent problems that are unavoidable. The remote solution has some problems, including employee fatigue, communication gaps, and low participation. As a result, there is a greater need for a hybrid model and a desire for a flexible work culture.
It is time for corporations to create a happy medium between hybrid and totally remote work models that will suit their employees and be more employee-centric. Security, connectivity, and collaboration are three powerful pillars that will provide the groundwork for the future of work. To flourish in the new normal world, businesses should prioritize their pillars of strength.
As per a new survey conducted by TeamLease, titled 'Future-readiness of Organisations for a Hybrid World' in may this year, about 77 percent of organisations have revealed that they will provide their employees with the preference to choose their work model, whether it's in-office or work from home (WFH).
Through remote work environments and virtual tech, the workforce culture of the future should transcend the obstacles established by physical distance while allowing employees to keep current ties and form new ones easily. The new normal world has undoubtedly assisted us in gaining resilience and adjusting to changes in the environment, while we still grapple with making sense of the fast changes in working conditions. The idea is to sail through the uncertainties and find hope in the new normal.
Preparing a roadmap
Human-centric policies lie at the heart of a productive future of work. Reshaping culture and leadership for a sustainable hybrid workplace is a key to moving forward amidst the ambiguity that lies ahead. According to Gartner, human-centric work design featuring flexible work experiences, intentional collaboration opportunities and empathetic management can increase employee performance by as much as 54%.
In order to evolve the leadership of the organization, leaders can gather insights from employees on the lessons learnt from shifting work models and further, utilize them to reimagine and imagine work culture. Leaders need to build trust among the workforce.
By simply walking the office floor, interacting with the employees over a coffee at the pantry and team lunches have turned passe and are less effective. By reassuring employees about reliability, involvement in decision-making, and taking open feedback are some ways to express reassurance.
Building togetherness
One of the most important learnings post-pandemic world is the lack of relatability employees find with the office culture. It becomes imperative for organizations to identify and repair the lack of connection between the organization's culture and the workforce. Adopting a team problem-solving mindset is a creative way to bring togetherness, mobilize resources, and tackle tougher problems. Involving team members into problem solving not only brings in collaboration but also encourages ownership over outcomes.
Building the future of work is challenging, but rethinking existing work setups is a must. In changing times, work culture across the globe has also evolved over the years, and workforces have readjusted to newer norms. Except, the transition that is taking place right now is rapid and needs an outcome-oriented approach where team collaboration, trust and a flexible culture can be fostered with no hurdles.