Reasons why women dominate the HR world | Romita Mukherjee | Senior Director HR | Whatfix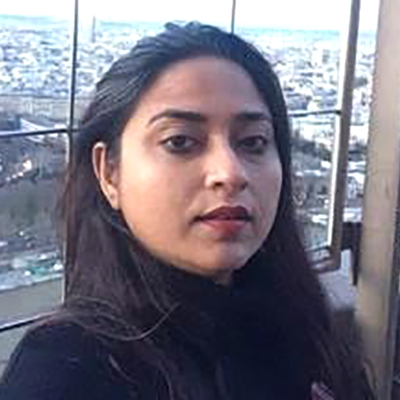 Human Resources is probably one of the few business functions where women employees are as many or sometimes more than men. Some theories suggest that women has higher emotional quotient as compared to men. Experts suggest that there is a direct link between traditional female qualities and the abilities needed to work in HR. Perhaps the ability to make precise judgements about truly intangible things like personality, potential, and matchmaking of the right person for the right job profile is the fundamental basis of HR. Here are some measures from organizations that have definitely contributed to the career success of women not just in HR, but also in tech, marketing, business and product roles.
Women are good at multitasking and decision-making
The skills and competence required to balance and excel in the HR role are the core reasons to why women are seen dominating this field. It is all about doing multiple things at the same time, which comes quite naturally to women as they are wired to handle complex situations with utmost ease. Women are also good at understanding the interlinkages between business strategies and people, which brings a positive impact to the larger story.
A pivot to balancing relationships and complex situations
In the field of HR, it is imperative to strike the right balance between work and human relationships. Women are considered high on empathy and care. Many organisation create work groups that can include Child And Women Welfare Association. This function emerged as the best suited profession over a period of time for women employees. Human Resources call for a diverse set of individuals having different beliefs, values and attitudes. To address such situations, with people agenda involved, one needs to demonstrate a very high amount of emotional quotient to deal with the sitaution.
Un-stigmatize career break and promote mentorship/L&D workshops
One of the most significant and common career breaks that most women opt for is around the maternity gap or child care. Many companies have been increasing efforts in hiring women with a career gap without the bias. We have witnessed this first hand in our organization- the move to hire an employee who has the right skill sets or has the potential and is a great culture fit, in spite of a career gap has been rewarding. Many organisations encourage employees to upskill themselves and be a part of learning programs that can enable them to aim for more and strive for higher milestones. We have scheduled 1:1 interactions and created a series of open sessions for employees with a guest speaker on the last Thursday for driving excellence.
Flexibility is the new must-have
In the current situation, flexibility has become the ask of the hour. Employees are provided with flexible work hours and are encouraged to cross learn, providing a thriving work environment. With more and more organisations incorporating flexible working, with hybrid and remote structure, it encourages women to maintain a healthy work-life balance. As more and more companies incorporate these measures, there will definitely be a dip in gender disparity at work and women employees will be able to join back the workforce even after a break.