Pre-budget Expectation Quotes | Dr Rajendra K Sinha | Professor & Chairperson | Centre of Excellence in Banking | Jagdish Sheth School of Management | Vijay Bhoomi University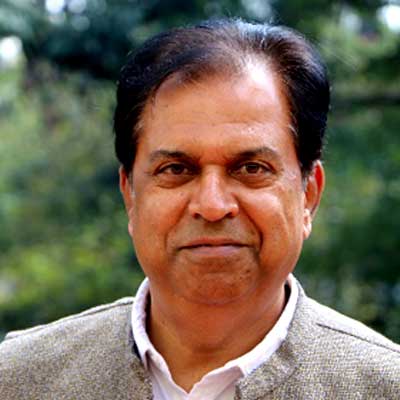 "The job creation, skill development, entrepreneurship, and start-ups encouragement are the likely the topmost agenda in this year's Union Budget. There is a need for a skill development stimulus package that helps in substantially generating employment opportunities across various sectors. There has to be a substantial budgetary allocation for addressing the challenge of skilling, vocational training, and apprenticeship of the sizeable youth population in the country through enhanced training & skilling activities. The budgetary allocations should be for appropriately addressing the handholding support especially for start-ups by way of financial planning knowledge imparting & acumen ship development in manufacturing with the latest technologies' knowledge in their workflow & all processes. The B-Schools in the country should be encouraged to carry out state-funded project activities for professionally supporting & guiding the start-ups in their ventures at district levels across the country. This initiative will help in professionally preparing and upgrading our start-up entrepreneurs.
The COVID-19 has brought a paradigm shift to remote work and the work-from-home culture in the services sector. Honing data skills, cybersecurity tools and basic training of the entire workforce will be crucial to have a competitive advantage in the days ahead, hence, data scientists with digital skills will be in much demand. Such a working environment would require multi-domain or hybrid roles experts relevant to specific job functions. As the skills to drive digital technologies have become vital and inevitable for Atmanirbhar Bharat, the role of B-Schools in grooming professionals for the new age roles will become increasingly important.
We expect the government to introduce the start-ups & MSMEs friendly policies, which will facilitate their accelerated business growth and in turn generate more employment opportunities. These incentives could be relating to GST, ease of doing business and through an infusion of liquidity in the system."