Pragyan's social responsibility- spreading awareness about important social causes and giving back to society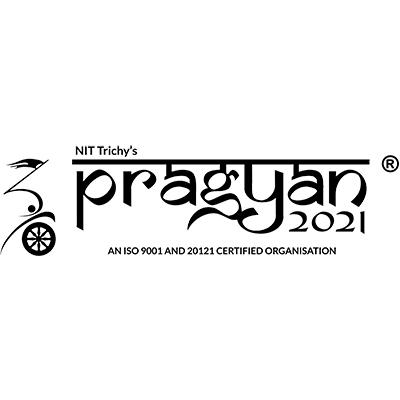 Whether choosing sustainable brands or aspiring to be part of work or academic environments that help make positive differences in society, young people today are more motivated than ever to step up to the wheel and drive change.
Pragyan, the annual techno-managerial fest of NIT Trichy, achieves just that by not just providing a platform for students to showcase their technical prowess but also making use of this platform to support and encourage ethically-oriented practices.
Ever since its inception in 2012, Pragyan's Social Responsibility Wing, PSR, has constantly strived to carve a sustainable and socially conscious identity for Pragyan.
PSR conducts outreach events all year round. These events are organized to fit into PSR's broad ideals of creating awareness about STEM, social issues and encouraging philanthropy.
For the 2016 edition, for the very first time, Pragyan hosted "Veetuku Oru Vignaani", a science exhibition for projects by school students. A grand state-level final exhibition held at NIT Trichy achieved good media coverage, thanks to a fruitful collaboration with Puthiya Thalaimurai TV network, the organisers of this event.
Another major event organized by PSR is "Dhisai", which aims at educating the school students of Tamil Nadu about the Joint Entrance Examinations (JEE). Since its start in 2015, every year as a part of Dhisai, there have been activities like mock JEE Exams, distribution of information booklets and formulae sheets in multiple regional languages. The 2017 edition of Dhisai was organized in partnership with the Tamil Nadu government, which helped conduct mock JEE tests in six centres across Tamil Nadu.
Another STEM awareness event was "GyaanE". This online event was organized for the kids at SOS Children's Village Orphanage in Bhopal. The students were briefed about various career paths in STEM, followed by an interactive arts and crafts workshop.
"Catalyst" is another event that has been successfully conducted in multiple editions of Pragyan, with volunteers teaching school kids the basics of Science, Maths, and English and even fun Origami classes.
To commemorate International Women's Day, PSR has conducted various events as part of the "Aval" initiative. Volunteers visited a rehabilitation centre for blind women and distributed sanitary napkins. The founder of the SCOPE Foundation was also invited to give a presentation on menstrual hygiene.
This year, PSR conducted "UFOs: Unverifiable and False Opinions on space" in collaboration with the astronomy club of NITT, Nakshatra, on the myths and misconceptions surrounding astronomical objects, followed by another successful partnership with the Fine Arts Society of NITT with the "Canvas for Change." poster making competition.
PSR also has ambitious visions for this year's "Campus Development Week", with plans to post stickers carrying messages on sustainability at places that students frequent on the campus, like washrooms and mess areas, and a collaboration with the nature club of NITT – Prakruti.