How Women Are Rewriting Tomorrow's Leadership Trends | Anjali Raghvanshi | Chief People Officer | Randstad India
"I'm not stopping, I need to carry us through, it's my job," – These words of Jacinda Ardern, New Zealand's Prime Minister, embody the evolution of women's leadership – today, and into the future.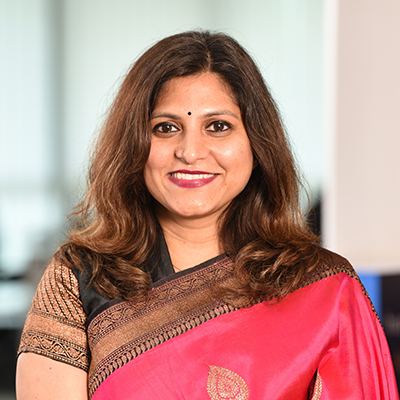 Across business, finance, technology, entertainment, politics, or philanthropy, women leaders are today united by a sense of purpose and duty. These leaders choose influence over power – across wider corridors and with higher consistency.
Let's look at the five amazing trends where women are rewriting the rules of leadership:
#1 – Leading with reimagined blueprints of progress at critical friction points
Tomorrow's women leaders believe that their actions should not be dictated by what they are allowed to do. If established systems need to change, they will have to change. For instance, MacKenzie Scott may have tremendous access to wealth as the third richest woman in the world. But what sets her apart is her determination to distribute it in a radical way that corrects the flawed systems that allow such wealth to be accumulated.
In achieving this, holding a title or position of authority is not important – as Frances Haugen, the former Facebook employee-turned-whistleblower showed. She stood up to make her point against an employer that put profits above people.
#2 – Normalizing empathy and resilience in the workplace
COVID-19 has encouraged people to seriously think about what they really want in their personal and professional lives. It has ushered in a new wave of empathic leadership in business and society. Women leaders will bring their bold and firm signature of inclusivity to be consistent champions of the change they wish to see – not just in their lives but for the world they live in.
Leena Nair, CEO, Chanel (and the youngest ever Chief Human Resource Executive at Unilever) represents this trend. She has stood by her statement of conviction she had once made in an interview – "My purpose is to ignite the human spark in everyone – to build a better business and ultimately, build a better world." It is therefore not surprising that she was honored with the Great British Businesswoman Role Model of the year award in 2021.
#3 – Building personal brands of influence to inspire other women – and men too
Women leaders will increasingly become visible influencers by humanizing their leadership journey to motivate others to grow – and help others. Both in her book 'Becoming', and during her book tour, Michelle Obama tells her story with tremendous authenticity to inspire people to become free-thinking citizens irrespective of their race, class, politics and economic status.
Women leaders of tomorrow will also mentor others for success. As Indira Nooyi, former CEO of Pepsi, so aptly says in her memoir, 'My Life in Full', "As leaders, we have a critical role in creating better communities that encourage employees to chase their professional dreams without compromising their personal or social goals."
#4 – Changing the way we train future leaders
The success of women leaders and the value they bring to the leadership table has clearly proved that there is no need to reach leadership positions by the way it was defined earlier. Women will increasingly demonstrate that advocacy for purpose, and not competition for power, will be the way to move up the rungs of leadership.
Gita Gopinath's rise to the No. 2 position as the First Deputy Managing Director (FDMD) at the International Monetary Fund is founded on how she used her sharp intellect and deep knowledge of international macroeconomics to solve for COVID-19. The "Pandemic Paper" that she co-authored led to the creation of the Multilateral Task Force (comprising IMF, World Bank, WTO, and WHO) to accelerate delivery of vaccines to low- and lower-middle income countries.
#5 – Defining leadership beyond professional careers
Women leaders will show the way to create one's true identity by separating self-worth from just careers. This will motivate aspiring leaders, irrespective of gender, to make empathy as the language of recognition and respect. It will also help them establish the foundation of who they want to be, and how they want to be seen as.
Across business and across walks of life, women leaders will re-write the rules of what it takes to be effective leaders. The driving force of their leadership will not be their position of power money or wealth. It is what they will do with their voice and public platform that will define the example they will set.