Outsourcing Recruitment: A Solution to Fill the Talent-Supply Gap | Anshuman Das | CEO and Co-founder | Careernet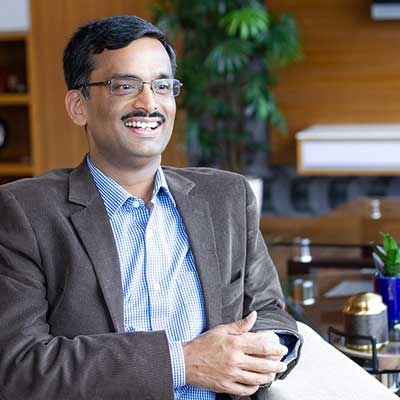 For many firms, the gap between demand and availability of talent is an expensive concern. Without a workforce equipped with the right skills, employees and organisations struggle to meet the operational requirements necessary for businesses to remain competitive. According to a NASSCOM report, 'GCC India Landscape – 2021 & Beyond!' today, nearly 25 per cent of Fortune 500 companies have set up Global Capability Centers (GCCs) in India – not just for operation-related roles but also for research and development roles. Given that this number is anticipated to increase in the coming years, India must actively develop its talent supply chains to maximise this growth potential. Recruitment Process Outsourcing (RPO) is a workforce solution that allows companies to outsource either a part or entire permanent recruitment activities to another firm. By working with an RPO provider, organisations stand to narrow the talent gap by simplifying the hiring process and management of employees. While outsourcing recruitment offer a wide range of benefits, here are a few that top the list:
Helps achieve hiring goals
Every firm spends considerable time, money, and effort on hiring, which is a difficult but essential task. Lately, a significant number of businesses, especially in the IT industry, have taken the RPO route to support hiring goals and stem attrition. Although the idea of outsourcing the hiring process is not new, its use has been continuously growing, especially in industries that recruit in large numbers. Today's RPO providers leverage innovative sourcing techniques, recruitment technology, and talent analytics to help organisations find suitable employees.
Provides access to a large talent pool
Employers may source their talent through word-of-mouth recommendations, employment forums, and other means. When dealing with a specialised recruitment firm, organisations get access to a larger talent pool while not having
to sift through every prospective "perfect fit." As a result, recruiters are significantly more likely to identify the ideal candidate for the job, both in terms of experience and the exact culture match.
Outsourcing recruiting is also an excellent choice for businesses with tight deadlines and high staff demands. With the assistance of RPOs, organisations can ensure quality control while also adhering to numerous HR standards. Recruiters may also lack the essential expertise to organise large-scale recruitment fairs or interviews at times. Organisations can easily overcome these issues and ensure a seamless process by collaborating with Recruitment Outsourcing Providers (ROPs) and utilising the talent pool they have access to.
Enhances candidate quality
According to a 2020 report by Grand View Research, Inc., the global recruitment process outsourcing market size is expected to reach USD 20.8 billion by 2027. To be In step with this expectation, HR professionals must have a thorough understanding of the quality of external collaborations. Organisations and employees must collaborate to pinpoint problem areas, determine the skills that are required, and ascertain how employees may acquire those abilities. This can be done by outsourcing the recruitment process, thereby facilitating the hiring of the best candidates. For instance, when companies outsource interviews, they are carried out by a third party with the technical expertise necessary to understand the needs of a position and a thorough awareness of how their decisions affect the candidate experience and interview compliance. As a result, bias is reduced, and allows for a proper, effective, in-depth, and higher quality assessment. It is important to be strategic in recruiting the best candidates for an organisation to close the talent-supply gap efficiently.
Assures compliance
A poorly structured recruitment process would not only expose the company to liability but will also reduce its chances of hiring top-tier talent. As a norm, RPO service providers are well-versed in international and domestic labour laws, ensuring that their clients experience a low-risk hiring process. Leveraging professional talent-sourcing services will help in this area by discouraging internal talent acquisition teams from potentially engaging in non-compliant recruitment techniques. Excellent regulations for compliance.
Depending on the region in which they operate, organisations must comply with a variety of acts, rules, labour laws, and regulations. Using RPO service providers guarantees the use of completely compliant, auditable processes and methodologies. These regulations are well-understood by RPO service providers. Every operation they undertake, from recruiting to keeping personnel records, complies with regulatory rules.
Enables employers to concentrate on employee engagement and retention
RPO makes the team more effective by creating targeted sourcing and recruiting tactics for the company. When combined with committed recruitment resources, these strategies enable an RPO Partner to find more prospects for each position—more candidates equals more options. Along with rigorous screening processes, the net effect is employees that can not only fulfil the job functions but also closely fit an organisation's culture and values, which can assist boost engagement. Employees that are engaged are more likely to have long-term progression plans and to take control of their career path. This increase in total participation has the potential to boost both productivity and profitability.
Amplifies an organisation's Employer Brand
Employer branding is critical for engaging with prospective applicants and creating excitement about applying to an organisation. RPO providers assist an organisation's current human resource and talent acquisition departments in
strengthening and communicating this to candidates. They serve as brand ambassadors, thoroughly studying the brand and assisting in the creation of a dialogue with prospective candidates, presenting the organisation as an appealing place to work.
Helps in building diversity
RPOs also assists firms in creating more diverse workforces, allowing them to benefit from their employees' broad origins and life experiences, as well as the resulting fresh ideas and innovative practices. The similarities and variances among employees in terms of age, cultural background, physical abilities and impairments, race, religion, gender, and sexual orientation constitute workforce diversity. Instilling a more comfortable work atmosphere in a group of employees can promote longevity and even a sense of devotion to the business culture.
Leading RPO firms recognise the importance of diversity and inclusion and are professionals in recruiting for a diverse workforce. RPOs understand that diversity is a means to a more inclusive and effective workplace.
Businesses across the country are looking for top-tier talent that can fulfil the changing needs specific to their organisation and expedite growth. Outsourcing recruitment helps companies proactively source quality talent, from freshers to experienced professionals. When onboarding an RPO provider, organisations must look for a partner who provides the above value adds and allows them to focus on employee engagement and retention. Building an organisation that is prepared for the future and equipped to preserve competitive advantage in the face of continuously shifting market dynamics is crucial, and this is where outsourcing recruitment delivers.