Nova Benefits strengthens its senior leadership with two new appointments: Raj Nayan Datta as Chief of Staff and Kumar Prabhakar as Director of SMB Sales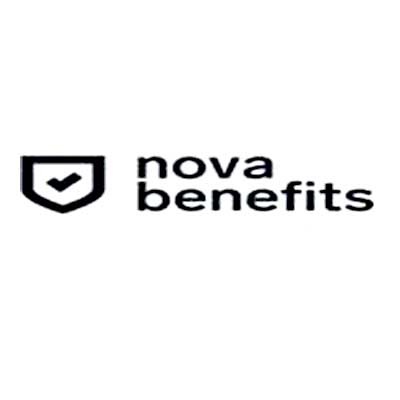 Nova Benefits, an employee wellness platform focussed on corporate health insurance, announced the onboarding of Kumar Prabhakar, Director SMB Sales and Raj Nayan Datta, Chief of Staff, growing and strengthening the company's leadership team.
Mr. Datta, joining Nova Benefits as the Chief of Staff, comes with expertise in Business Intelligence and executing strategy, and over 5 years of experience in the field. Prior to on-boarding with Nova, he was the head of BI & Strategy at Unacademy. Previously, he was the Co-founder of a Junior VC that shares insightful commentary of the Indian startup ecosystem.
Mr. Prabhakar, appointed as the Director of SMB Sales at Nova Benefits, comes with over 13 years of cross-functional expertise in sales, operations, and customer service, along with a deep knowledge of mobilizing revenue channels and building and streamlining operations from scratch. Prior to joining Nova Benefits, he was the Associate Director of Sales at Razorpay, where he was heading large and diverse sales, operation and customer service teams across B2B and B2C segments. Previously, Prabhakar was a core team member and built a startup from scratch for the Mahindra Group.
Welcoming the new leaders, Saransh Garg, CEO & Co-founder, Nova Benefits said, "At Nova Benefits we are at pivotal point in our growth journey as we align to cover millions of lives in India. With that in mind, we are thrilled to welcome Kumar Prabhakar and Raj Nayan Datta as part of our leadership team at Nova Benefits at this significant time. We believe that the knowledge and expertise that each of these leaders bring to the table will help us grow successfully and achieve our vision to cover 10 million lives in India by 2025. We're excited to work with the new leaders in transforming the employee wellness space and build happier and healthier workplaces."
On joining Nova Benefits, Raj Nayan Datta, Chief of Staff said, "I am glad to be joining Nova Benefits as Chief of Staff to share my knowledge and helping the team and the company in its growth journey. I always wanted to be a part of a team of smart, driven individuals who are working towards solving a real problem faced by every organisation today. The impact that I can create at scale is phenomenal. I am looking forward to working with the team, towards sharing my expertise and gaining new learning experiences."
Joining Nova Benefits in his new position as Director, SMB Sales, Mr. Kumar Prabhakar said, "I was specifically looking for a startup that has high potential to scale-up and grow in its segment. Another no brainer for me was the founder's vision and perspective towards establishing a holistic work culture that ensures a happy and supercharged work place. Having spent majority of my career in sales and operations, I look forward to using my expertise and knowledge in building and growing the organization."
In September 2021, the company raised $10 million in its Series A funding round backed by Bessemer Venture Partners and SIG. Nova Benefits also became the first investment of AngelList Early-Stage Quant Fund in India. The fund counts AngelList founder Naval Ravikant as a Limited Partner (LP). As of now, 200+ companies have been insured with Nova Benefits, with 100,000+ members covered, and 3000+ claims processed. Some of the companies that have insured with Nova include Snapdeal, Dream 11, PharmEasy, CoinDCX, Chumbak, HomeLane, and Zenoti, among others.
About Nova Benefits
Nova Benefits is an employee wellness platform focused on corporate health insurance. It finds the best, affordable deals for companies of all sizes, and makes sure employees can access them easily on a single platform. All this, while ensuring there is no administrative overhead for the HR department.
Nova Benefits helps companies find healthcare that their employees love. With Nova, employees can easily access their health insurance, track claims, and view employer benefits. Nova is on a mission to ensure overall wellness for employees across India. As of now, 250+ companies are insured with Nova Benefits, with 100,000+ members covered, and 3000+ claims processed.
Nova enables companies with a superior claims experience, HR workflow, self-serve employee portal, health benefits, and add-ons. Some of the companies that have insured with Nova include Snapdeal, Pharmeasy, MyGate, Taco Bell, CoinDCX, Chumbak, HomeLane, and Zenoti, among others. Nova has raised $10 M Series A from investors that include SIG, Bessemer, Multiply Ventures, Better Capital & Titan Capital.
In February 2022, Nova became the first Indian investment of the Naval Ravikant-backed AngelList Early-Stage Quant Fund.
For more information please visit: https://www.novabenefits.com/