Meesho and Plum Partner to create the Future of Employee Care and Benefits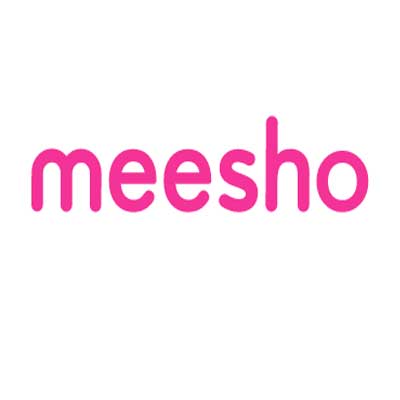 Meesho, the fastest growing internet commerce company in India, has partnered with Plum, an employee health insurance platform to create a new benchmark for employee care and benefits. This initiative is part of Meesho's comprehensive MeeCARE programme that has been conceived and designed with an aim to boost holistic wellbeing for Meeshoites and their families. Recognising the diverse day to day challenges in human lives, the programme aims to enable employees to balance professional and personal goals.
With the world of work fast evolving, employee care and benefits are of foremost importance while attracting and retaining talent. Studies suggest, 63% of employees (globally) prioritise joining a company that has their care at heart. Meesho and Plum, at their core, focus on employee health and well-being, and together they have redefined what a care and benefits policy should look like.
Key highlights of the Meesho Group Health Insurance (GHI) policy*:
● Coverage for maternity-related expenses of up to INR 100,000 for normal and c-sec deliveries
● Group health insurance with a coverage of INR 600,000 with top up options upto INR 2,500,000
● Insurance coverage for new born children from Day 1
● Coverage for infertility treatments
● Coverage for Air Ambulance up to INR 100,000
● Coverage for members of the LGBTQ community and live in partners
*The plan has a robust design covering illness, injury and death comprehensively through adequate Group Health Insurance, Group Personal Accident Cover and Group Term Life Insurance. Cover is provided not just for employees but also for dependent parents / in-laws, spouse, kids and live-in partners as well. Additionally, it will also include access to Plum's wellness and telehealth services and health checkups, vision care, unlimited dental consultations and discounted medicines. The claims process itself is completely digitised with Plum delivering a best-in-class Claims NPS (Net Promoter Score) of 79.
Ashish Kumar Singh, CHRO, Meesho said, "We, at Meesho, place significant importance on the holistic wellbeing of our employees. Emanating from the philosophy of 'doing the right things', MeeCARE attempts to elevate employee experience through a host of wellness initiatives and world class benefits. With constantly evolving workplace dynamics, our efforts are channelised towards meeting the unique and individual needs of our people. With insurance being an integral part of wellbeing, the collaboration with Plum in introducing robust plans is expected to accentuate our employee centricity."
Driven by the people-first mantra, MeeCARE covers a broad spectrum of wellness initiatives through a combination of policies, benefits and other interventions. These will encompass mental and physical health through yoga, meditation, insurance plans and sessions on nourishment and female health while educating employees on financial protection as well. The programme also caters to the emotional wellbeing of the employees while driving social impact through regular interventions and activities.
Abhishek Poddar, Co-founder and CEO, Plum says, "Plum aims to foster a culture of care and employee wellbeing. By pushing the envelope and creating a comprehensive group health cover for clients like Meesho, together, we are creating a new paradigm for employee benefits. Employees are a moat for any company and by setting a new benchmark in technology-led-insurance, we are ensuring that all companies (from size two to thousands) take notice and prioritise being care-first."
Plum has seen a phenomenal 10 fold growth over the past year. The company is well on track to reach its goal of insuring 10 million lives by 2024. With its product-led innovation, the company aims to accelerate the pace of health insurance adoption in India and encourage all businesses to think about employees' health-first.
About Plum
Plum is an employee health insurance platform which provides health benefits to corporations. The company is on a mission to accelerate the adoption of health insurance in India by making employee health insurance accessible, affordable, and usable for employees. It is re-imagining the health insurance stack and accelerating the penetration of health insurance in India to 100%. The platform enables real-time insurance design and pricing to enable companies to buy insurance in 3-clicks besides offering employees hassle-free claims experience through an integrated digital process. Plum aims to reach a milestone of 10mn lives insured by 2024. Plum is backed by Tiger and Sequoia and its customers include Unacademy, Groww, Simpl, Epifi and 1000+ startups that think insurance-first.
About Meesho
Meesho is India's fastest growing internet commerce platform. With a vision to enable 100 million small businesses, including individual entrepreneurs, to succeed online, Meesho is democratizing internet commerce and bringing a range of products and new customers online. The Meesho marketplace provides small businesses, which includes SMBs, MSMEs and individual entrepreneurs, access to millions of customers, selection from over 700+ categories, pan-India logistics, payment services and customer support capabilities to efficiently run their businesses on the Meesho ecosystem.