Motivate your people to go the extra mile and engage your consumers at every step | Sumit Khandelwal | CEO Xoxoday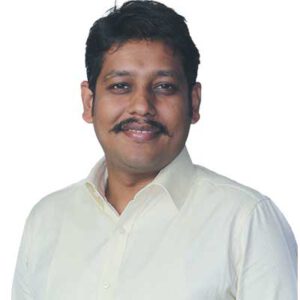 Xoxoday offers business software to solve problems around employee engagement and well-being, employee benefits, rewards and recognition, channel partners engagement, and consumer promotions.
Since 2012, the solutions are being used by HR leaders, heads of compensation and benefits, channel managers and brand marketers across 700+ global companies to retain and engage their employees, channel partners, sales agents, fleet-on-street, and consumers. 
All of Xoxoday's solutions – Empuls (unified employee engagement software), Compass (channel partners engagement solution), and Plum (the benefits and rewards platform) – are plug-n-play, integrate seamlessly with third party applications and are enterprise ready. 
Plum, Xoxoday's e-benefits platform helps business leaders in implementing the 'rewards and benefits' programs at scale. This rewards platform integrates well with the Xoxoday's employee engagement solution (Empuls) and with leading HRMS such as SAP Successfactors.
Using Plum, employees can avail of thousands of e-benefits, giving them the true power of choice. The e-benefits catalog on Plum is getting richer every day with benefits in categories such as wellness, personal finance, e-learning, e-gift cards, experiences, privileges, philanthropy, rentals, perks & offers, and subscriptions. These rewards are instantly redeemable and are globally available. Xoxoday's Plum platform delivers millions of transactions every day bringing smiles to employees, channel partners, fleet-on-street and consumers – keeping them engaged and motivated with rewards.
Empuls, Xoxoday's AI-enabled software is built for HR and business leaders to address all key areas of employee engagement – employee motivation, alignment, empowerment, and well-being. Leveraging conversations on the platform, it nudges employees to participate in engagement programs. The software also provides analytics to measure and prompt HR on what to improve. It effortless award workflows, seamless integration with HRMS, automated budget management for rewards, social recognition for everyday motivation, secure internal communication, effortless employee pulse surveys and NPS, insightful engagement reports, and intelligent suggestions and alerts. The software is built for mobile and desktop and is fully deployable in 60 minutes.
Xoxoday is operational in Australia, India, Ireland, Philippines, Singapore, UAE, UK and USA.
For a free consultation with its engagement experts, write to Xoxoday at cs@xoxoday.com. 
Linkedin: https://www.linkedin.com/company/xoxoday
Twitter: https://twitter.com/thexoxoday