Motilal Oswal unveils 'Be MOre', a new Employee Value Proposition with Ownership, Growth, Learning & People First as core pillars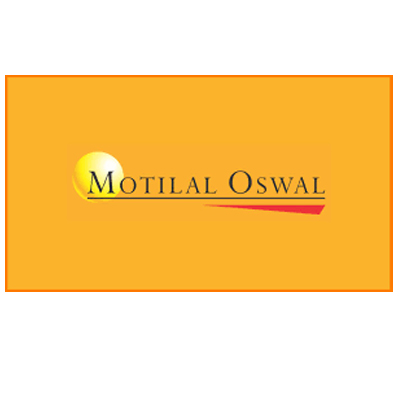 To deepen the brand's connection with existing and potential employees and build a more rewarding future for them, Motilal Oswal Financial Services has introduced a transformative Employee Value Proposition, 'Be MOre'.
Embodying the core values of Motilal Oswal group in providing substantial avenues for personal and professional growth to its valued team members, 'Be MOre' is anchored by O.G.L.P. philosophy 'Ownership, Growth, Learning & People First'. The new Employee Value Proposition (EVP) focuses on employees' personal and professional growth by creating more learning opportunities and encouraging them to have more ownership and accountability.
Speaking on 'Be More', Mr. Niren Srivastava, Group CHRO, MOFSL said, "At Motilal Oswal, it is unequivocally acknowledged that the team is the most cherished asset. Their progress forms the bedrock of the organisation's success. With the launch of 'Be More', MOFSL is doubling its commitment to empowering and nurturing team members to become the best versions of themselves. This initiative is a testament to the company's unwavering belief in the potential of every individual within the Motilal Oswal family and its dedication to fostering a culture of excellence and growth."
The Employee Value Proposition 'Be MOre' O.G.L.P. philosophy focuses on:
– Ownership by empowering excellence and creating a culture of accountability and dedication, instilled by assuming responsibility for every facet of the work
– Empowering Growth as a Continuous Journey, encouraging team members to explore uncharted territories and reach their highest potential through various opportunities for skill development and career advancement
– Promoting Learning by investing in the team members' growth made through diverse learning interventions and training programs that equip them with the knowledge and skills essential to thrive in a rapidly evolving world.
– A People First approach centred around the wellbeing of the team
Enhancing its ongoing Talent and leadership Development initiatives, MOFSL has also organised a year-long leadership development program with premier institutes like Cornell Business School, IIM – A and SP Jain Institute of Management Studies for its key talent and senior leaders across levels for this year. The program comprises Classroom Sessions, Coaching Engagements, Business Simulation sessions, and various Behavioural & Psychometric assessments for participants.
MOFSL has also partnered with GoQii, a renowned and experienced wellness program expert, to run an all-round wellness and health program for its employees. The program focusses on their overall wellness i.e. Physical, Mental, Social, and Emotional well-being. Following F.I.T. approach, the program includes medical test of all employees, various physical, mental, interest & hobby based activities based programs to focus on physical, mental, emotional health & wellbeing, and a reward program on efforts taken to build and maintain wellbeing.
MOFSL has also introduced data science practices in HR practices to provide insights through employee analytics which would be key for building and also monitoring HR strategy and practices created for employees. It has introduced an AI-based chatbot which will work as a helpdesk to resolve all HR related operational queries round the clock. The company new automated recruitment system has fasten the shortlisting and hiring process, reducing the hiring TAT and also enhancing the quality of hiring.