Mahindra University's new school aims to nurture tech-enabled media professionals with ethical responsibility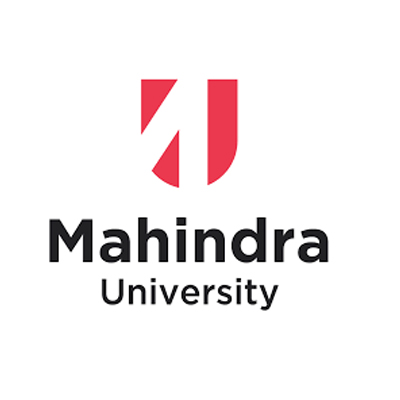 Mahindra University has recently launched the School of Media with two undergraduate programmes spanning digital journalism, mass communication, communication management, and technology-driven computational media-related fields. Beginning this term, the School of Media's new academic session 2023-24 began this week along with the other schools under the university—the schools of law, management and education, apart from the flagship École Centrale School of Engineering.
The School of Media aims to build a generation of creators and information-seekers who have futuristic capabilities in the digital age of emerging technologies by investing not only in relevant infrastructure and gadgets but in a renewed student-centricity that focuses on the new environment's demands in new and old sets of critical thinking.
The new school will offer two programmes, a B.A. in Journalism and Mass Communication, and a B.Tech. in Computation and Media. A student of the B.A. programme is guided to choose from three strands of specializations—digital journalism across media, audiovisual media production, and communication management encompassing the various promotional corporate functions. The B.Tech. programme prepares the student in three specialized strands—interactive storytelling, virtual media, and media forensics.
According to Dr. Yajulu Medury, Vice Chancellor of Mahindra University, "The School of Media embodies our commitment to fostering cutting-edge education that addresses the evolving needs of the media industry. With the beginning of the academic session of 2023-24, Mahindra University's strength stands at over 4,000 students supported by more than 250 internationally acclaimed faculty members. Our multidisciplinary approach, coupled with the expertise of our faculty, will empower students to become leaders and change-makers in the media sphere."
Dr. Shashidhar Nanjundaiah, Dean, School of Media, stated, "We are embarking on a journey that will prove to be transformational. In this journey, we integrate technology with humanities, creative with critical, concepts with practices. Our students will have a tripodic grounding in competencies—professional, conceptual, ethical. With this kind of emphasis, our students will learn to understand change and the structural questions around it—whether why and how. A digital-first curricular and pedagogic approach may sound almost obvious in today's age, but it must be constructed in the ecosystem of responsible use. Our B.A. students will seek to be ethical practitioners and researchers of journalism, audiovisual production, advertising, public relations, social media, and corporate communications. Our B.Tech. students will not only use AI, AR-XR-driven objects for news, television and promotions industries, but also be competent in media forensics, important in tackling disinformation, the most pressing problem in today's communication processes."
Mahindra University's academic offerings are diverse and industry-relevant, with specialized courses in Robotics, Artificial Intelligence, VLSI and Design System, Computer-Aided Structural Engineering, Computational Mechanics, Transportation Engineering, Biotechnology, and Biomedical Data Science.