Mahindra University Announces Admissions to B.Tech. Programs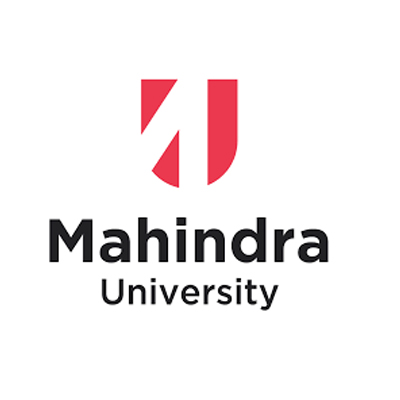 École Centrale School of Engineering, Mahindra University (MU) Hyderabad, one of India's fastest-growing multidisciplinary educational institutions, announces admissions to its B.Tech. programs with specializations in 12 disciplines.
The 4-year fully residential programs for the academic year 2022-23 include specializations in Artificial Intelligence (AI), Computer Science and Engineering (CSE), Electronics & Computer Engineering (ECM), Computation & Mathematics (CM), Mechanical Engineering (ME), Mechatronics (MT), Civil Engineering (CE) and Nano Technology (NT). The University has also introduced 4 new specializations in Electronics & Communication Engineering (ECE), Biotechnology (BT), and Computational Biology (CB) and Computational Media (COM) this year. The proposed intake for the batch of 2022-23 is 780, The last date for receipt of applications for Early round of Admissions is July 15th, 2022.
"New-age disruptive tech like AI, ML IoT, etc., are redefining the future of engineering and technology. All the B.Tech specializations balance academic learning with real-world experience through entrepreneurial projects. We aim to train multi-skilled leaders who can address the complex problems of today to drive innovation that enables inclusive and sustainable growth and progress. This year we have introduced three new courses that are increasingly becoming popular owing to their nature and relevance today." said Dr. Yajulu Medury, Vice-Chancellor, Mahindra University
With a focus on interdisciplinary academic excellence, the curriculum has been designed to integrate the study of science and technology with social sciences, liberal arts, ethics, management and philosophy, and design thinking. All the programs are 100% residential and include international immersion Program with mandatory internships.
"Research-based learning with a flexible curriculum design helps the students gain the best of both worlds i.e., academics and entrepreneurial projects. A specialization of choice along with experiential learning will help the students develop a managerial and entrepreneurial mindset", said Bishnu P Pal, Professor, Dean School of Engineering and Academics.
Admissions for the B.Tech Programme at MU will be on the basis of either the JEE/SAT/ACT scores, or the grades in the Class XII exams, The eligible students will be counselled online on the branches available to them and online offers will be rolled out.
For admission based on JEE/SAT/ACT scores, the student should Qualify in JEE (MAIN) 2022 examination, or have A valid SAT Subject test Score or SAT Test Score or ACT Score.
For admission based on 12th Boards, Minimum 80% or Equivalent Grade – Cumulatively in Mathematics, Physics & Chemistry Subjects in 10+2 from any Statutory Board is required.
Details of the program are available online at https://admission.mahindrauniversity.edu.in/