Important for both Small and Big enterprises | Mr. Chintan Joshi | Head – Communications | India SubContinent at Covestro India Private Limited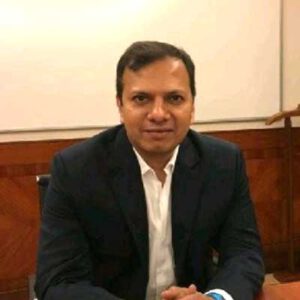 While many look at CSR as a mandate to comply with regulations, businesses are increasingly waking up to the need of supporting communities in their areas of operation. It is important for corporations to identify what they truly stand for and how they can play a role in contributing to the sustainable development goals (SDGs). Empowering communities by way of improved healthcare, enhanced opportunities for education or, by securing livelihood, is quintessential to a brighter future not just for the society, but for businesses too. CSR is a way of investing in human capital not as direct stakeholders, but as part of the socio-economic ecosystem.
Successful implementation of CSR activities helps companies in many ways. Some of the key benefits in the long term are positive brand reputation, innate satisfaction of employees, improved teamwork and promoting feeling of oneness among internal and external stakeholders. It is important that the intended outcomes for the beneficiaries, are clearly spelt out before the project is commissioned. The utilization of funds, the effectiveness of the project, the impact of the project on the lives of beneficiaries are important aspects for the success of a CSR project.
Smaller businesses with a limited budget may begin by identifying the most pressing needs of the community in alignment with their vision. This needs to be followed by identifying NGO that is active in their area of operation and is working towards implementing projects in similar areas. Such businesses may not have the full wherewithal to execute large scale projects on their own, but working together with NGO's and the local community helps small businesses play a role in development of society at large.