Impact of Employee Advocacy in 'Social Hiring' in the digital ERA | Ajit Narayan | CMO | Socxo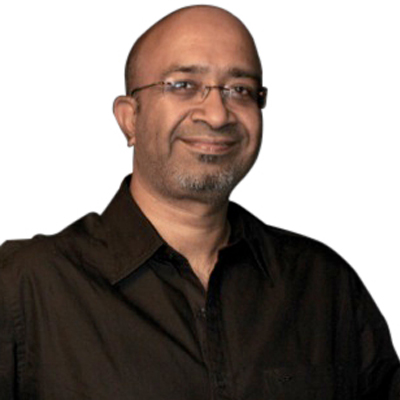 Social Hiring is no longer a nice-to-know angle in recruiting. Recruiting has changed drastically, especially during and post-Covid. In order to attract top talent, social recruiting strategies are pivotal.
According to a study by ICIMs in 2021, 49% of HR professionals say that their organisation would be rapidly increasing their participation in virtual recruitment and candidate engagement.
But then, the fundamental question is, what is social media recruiting?
Simply put, social media recruiting is the corporate use of social media platforms to identify, engage, vet and select potential employees. Not so simple, as this is a pivot from the usual practice of enlisting from recruitment firms, traditional ads, recruitment portals and referrals to do all the above.
But why social media? The adoption and use of social media from a professional standpoint at large, for purposes other than personal use, is prompting HR departments to use social media recruiting and include them as a formal part of their organizations' overall people management processes.
Let's face it, Social media gives a boost to the recruitment process in terms of reach, active profile screening and evening setting up for interviews. Social media channels also help HR professionals to easily tailor messages by candidate groups.
Now there are two facets that play a huge role in shaping Social media recruiting and help both sides, the employer and the candidate.
And for both, Brand Advocacy is the secret sauce for building perceptions, generating reach and to some extent even delivering on the last mile of recruitment. There are four outcomes that help businesses go social effectively from an HR angle.
The first is a consistent view of the employer brand. Gone are the days when the culture of the company was perceived through people or at best from corporate brochures or copious website content. Social media is the one-stop for many to check what's happening inside the company.
And don't forget, people trust people more than sponsored messages. So if employees of a company are actively engaging in not just corporate pages and posts, but are also actively involved in sharing and engaging their perspectives on category and thought leadership, they would be noticed by potential candidates as most connections would be within 2 degrees of separation within the platforms. This builds the interest of potential candidates to act on openings instead of just skimming through.
The second, building employee personal brands. Employees who are active and are building their networks and presence in business social media would act as lighthouses of the category. And thereby be more visible and be perceived more professional. Contributing not just to the companies they work for, but as a thought leader in their category, boosting their own employability.
The third, Brand Advocacy boosts social referrals. Employees active on social help promoting available opportunities, that too across board. Connecting employees with social hiring via a rewards program has now become easier, as a good brand advocacy program would help incentivise not just the last mile of recruitment, but also sharing of opportunities, making it a win-win for all.
The fourth, Brand Advocacy programs help build engagement. It helps connecting employees and generating more social engagement, not just with the content being shared, but also with awareness of what's happening company wide.
Especially true for large multi-location companies where people would not be aware of their peers and their achievements. This breaks silos within firms and helps build corporate bonding.
The fifth, Brand Advocacy motivates showcasing of talents on Social media. Organisations that use this strategy not just showcase the interests and talents of employees but also their credibility of the work they do within the organisation. Motivate employees to reach out further that they would. Recognition is a more
powerful motivator than just money.
The five points above are the core outcomes that help both employees and employers, seek, find and recruit talent and retain and reward on the path of growth.