Avtar's Power of I – 3rd Edition of Avtar's innovatory virtual DEI Conference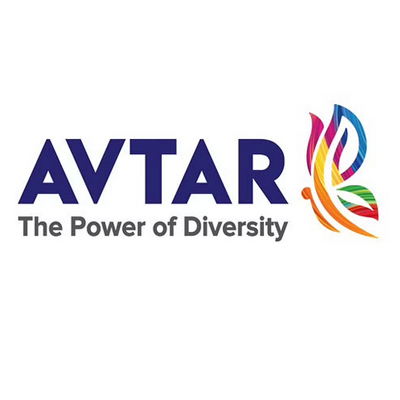 Avtar Group, India's leading Diversity, Equity & Inclusion (DEI) solutions firm, is all set to host the 3rd edition of its virtual DEI conference, 'The Power of I' (PoI). Centred around the theme, "#BuildingConnectedness", the annual conference will have elements on how connectedness is not about fitting every individual into a mould but an experience that involves people relating to one another at work, to the diverse ideas, perspectives, backgrounds, and values.
The Power of I is a platform that is the result of research on work motivation, personal work values and job attitudes in creating a great DEI culture and therefore organizational success. Spread across five sessions, the five-hour conference to be held on August 26, between 2:00 PM and 7.00 PM will host inspiring leaders from Pegasytems Inc., Salesforce India Private Limited, Sunlife Asia Service Centre India, Goldman Sachs Services in India, Nurture.farm, United Health Group, Unilever South Asia, IBM., Société Générale Global Solution Centre, Mercedes – Benz Research & Development India Private Limited, Capgemini and many more.
Speaking about the conference, Dr Saundarya Rajesh, Founder- President, Avtar Group said, "Workplace connections are crucial, and leaders must foster connectedness among individuals and teams to help them unleash their full potential. We exist in a hyper connected world in this hybrid era, enabled by technology. What inspires and engages a geographically distributed workforce is the connect and alignment they are able to experience with their teams, leaders and the overall business purpose of the company. Today, when we are back to a less disruptive, more stable world post the COVID-19 pandemic, we are delighted to host exceptional speakers and seminal sessions at the Power of I, 2022 conference on the theme of "Building Connectedness". We aspire to connect the dots through thought leadership and help individuals build paths to more inclusive selves through the spirit of connectedness."
"Inclusion is at the heart of Pega's core values. We are dedicated to ensuring that our many diverse employees can fully contribute to our success with their whole selves. Our objective is to build a sense of collective belonging balanced with a feeling of being valued for our individuality. 'Connectedness' both fuels and completes our diversity and inclusion efforts. We believe that 'Connectedness' is essential to building an inclusive workplace where our employees can express themselves freely, share ideas, and drive action to nurture a sense of community," added Smriti Mathur, Senior Director, Head of Human Resources, Pegasystems India.
"In an all-digital work-from-anywhere world, businesses have an even greater responsibility to create an equal and inclusive environment that translates both in-office and virtually. At Salesforce we are intentional about our focus and commitment to Equality for All, becoming a workplace and world where everyone has equal access, opportunities, rights, and true justice. We remain accountable to the progress we're making and focused on accelerating the areas where we still have work to do and will continue until our company truly reflects the world around us" explained Sanket Atal, SVP and MD – Sites, Salesforce India speaking about the Power of I, 2022 conference.