Hybrid Workplaces and Role of HR Technology in 2022 | Abhishek Rungta | Founder & CEO | Indus Net Technologies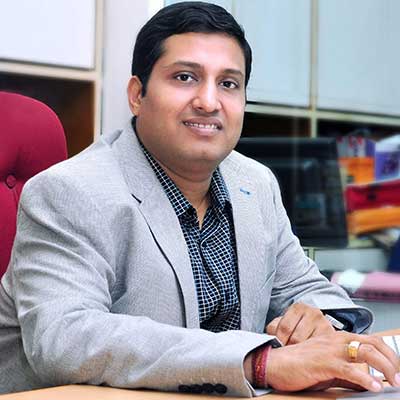 In February 2020, we dreamt that INT. would become a 100 percent remote work company in 5 years. Then, Covid struck and within weeks, things we thought would take five years to achieve were implemented in less than five days. We prepared 600+ people for Work-From-Home, thanks to the technology integrations we had with us.
But that was just the start. The future of work will be shaped by hybrid workplaces and the geographical boundaries will get minimized further. In the post-Covid world order, organizations are working to amalgamate new age deep tech capabilities in daily processes to get the best of both worlds and to ensure things run in a smooth manner, pandemic or epidemic – or thankfully no pandemic!
Here are some key areas where technology will play a more prominent role in the year 2022 across the life cycle of an employee:
Deeper AI integration in recruitment cycle: Organizations will ensure lesser human intervention in
screening, selection and replacing in-person interviews with automated assessment platforms. I anticipate to see deeper artificial intelligence (AI) and machine learning (ML) integrations across talent search and onboarding. This will ensure a faster recruiting process, lower sourcing costs, increased accessibility and transparency. Also, I am optimistic on research across Neuro-symbolic networks that can help robots reason like humans, thereby adding a breadth of human experience to AI potential.
Fast pace employee development cycle with simulated learning environment: Today's employee development has evolved with the digital age. Employees don't want to lag in acquiring new skills to secure their careers. So, they want to learn new abilities and turn to technology for assistance. Many companies are using real time AI simulation programs that are backed by ML, augmented reality, virtual reality (AR/VR) and mixed reality (MR) algorithms. I believe the Internet of Things (IoT) will take it a step further bringing in deeper and personalized historical and real time data analysis, helping companies in long term decision making in areas such as employee retention, recognition, growth across leadership ladder, as well as identifying strong and weak spots for continuous learning and development.
Effective remote employee engagement and administration: Research indicates that highly engaged employees show a 21% greater profitability, a 41% reduction in absenteeism, and a 17% boost in productivity. Companies are now widely utilizing AI capabilities to address 3 Cs of employee engagement — Career, Competence and Care. Machine learning and predictive data analysis can be used to create teams with individuals having complementing capabilities leading to a cohesive work environment.
That said, having efficient human leaders at the top of the chain is equally important to lead any technology initiatives in people operations. The more AI is used in HR processes, the more sensitive the decisions are and it becomes imperative for employees to develop trust for the organization. It is advisable to upskill the top management with effective communication skills and help employees navigate through the technology transitions at different levels of their growth.