HR Leaders are building Organisations of the Future | Tanaz Buhariwalla | India Director| IDA Ireland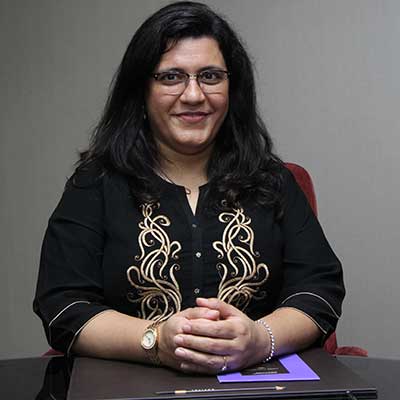 An HR leader plays an important role in an organisation, a role that is often critical to achieving the organisational vision. An HR leader is a strategic partner who provides clear direction to people in the organisation, often leading by example and being an employee champion by ensuring not just their physiological needs through salaries and benefits, but also their emotional engagement and well-being.
The HR leader of today is a visionary, a strategist, a coach and a facilitator as also a good listener. Their job is to look out for the candidates who don't just have the knowledge and skills for the role, but also possess the fire for growth and the potential to imbibe the values of the organization. With a mandate to develop human capital, the HR leader has a prime role in facilitating the potential right leader.
The world has evolved as have businesses and the pandemic with its many challenges have changed the game in many aspects. The role of the HR leader has become more complex and ever encompassing, requiring one to operate in a multi-dimensional framework. While there are technological tools to help the leader perform, adapting to the new advancements is a necessary skill.
Part of being an employee advocate and developing human capital is recognizing employees for their performance and contribution. Positive reinforcement motivates good performers and helps retain them. While monetary or financial rewards is the obvious method to motivate employees, non-monetary incentives also help.
Managing employee growth and progress is a powerful way for leaders to drive an organisation's success. A US survey 1 showed that when people believe promotions are managed effectively, they're more than twice as likely to put in extra effort and plan a long-term future with the organisation. This augers well as these employers innovate, are more productive and ensure growth for the company.
An HR leader should also manage employee aspirations beyond promotions. Today, workforces are diverse with each employee bringing his or her own unique experience, background and perspective to the organisation. This is where it becomes the responsibility of an HR leader to live equity, diversity and inclusion (EDI) beyond mere words, adopting and implementing EDI in daily life.
The organisation I work with, IDA Ireland, has a strong EDI policy. With a diverse team considering the organisation's global nature, our EDI policy ensures each team member feels included and an integral part of the organisation. This stems from the senior-most level of the organisation with our CEO and Board members ensuring equal treatment for every employee to make it a high performing organisation!
Mahatma Gandhi's words – "The future depends on what you do today" is especially true for HR leaders as they build the sustainable organisations of the future by facilitating value creation and preservation in a positive work environment that ensures growth and development of not just the organisation but also the community.