HR hiring & recruitment trends for 2019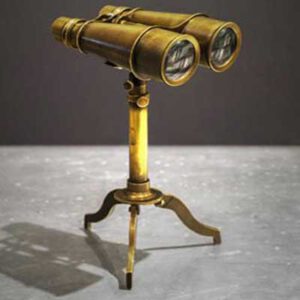 With ever-increasing competition to find top-notch talent, eyeing the potential for the next big thing in breakthrough technologies are driving companies to boost their human resources. As a result, there has been a shift from traditional recruiting methods to more modern and unconventional practices. 
According to research by Sierra Cedar Research, 45% of large companies and 51% of mid-sized companies are increasing their spending on HR technology. With that said, the proliferation of HR advancements is providing companies with more data to identify talent that can optimize workforce productivity. 
Data has always been an important factor in HR, but as we look ahead this year, it will play a key role when it comes to streamlining the recruitment process. Thus to entice the best talent in an extremely competitive labor market, it is important for companies to start looking towards the latest data-driven HR technologies. 
In the past, the primary focus was to recruit the potential candidates for their technical skills for the positions to be filled and the years of experience. In 2019, a relatively new method of recruiting was introduced to the world of talent acquisition as a solution where the current job market is candidate-driven; this means that instead of organizations picking the talent, the talent picks you. 
Below are five trends to look out for this year:
Candidate Relationship Management
Candidate Relationship Management is a structure of managing and improving the relationship with current and future potential job candidates. This data-driven recruitment process is a solution for one of the biggest challenges in the HR industry – that is, to attract talent. The method is used by HR professionals to encourage candidate engagement by implementing recruitment marketing strategies through data-driven recruitment marketing tools. Based on high-end data algorithms, the tools offer solutions that enable high relevant, educative and interesting content in order to build a stronger relationship and expand talent pools with highly qualified job candidates.
Social Recruiting 
Data-driven social media recruiting is widely accepted by organizations that are proactively looking for potential candidates for a specific job position. Informative posts that support company branding, existing employee experience and job ads on social media networks (such as company website, Facebook, LinkedIn, job boards, etc.) are majorly contributing towards reaching, finding, attracting and hiring talent. Furthermore, the integration of social media in recruitment provides a huge scope for cost saving as they cut the huge expense on recruitment agency and travel.
Recruitment Automation Tools
Recruitment automation tools enable companies to make use of both data and technology to automate the recruitment process. These tools are most commonly implemented in HR departments and are often integrated with an Application Tracking System and CRM software to streamline the entire job hiring process. The tools assist HR personnel and recruiters in creating qualified applicant pools for present and future openings. Furthermore, the tools employ artificial intelligence to identify qualified candidates, to verify email addresses and social profiles, and to export full candidate profiles to the appropriate file or software application.  
Internal Referral and Alumni Database
Most companies make use of the application tracking system in managing candidate databases, which is vital in providing a data-centered approach to the recruitment process.  The biggest advantage of having an internal referral database is that whenever there is a job opening that lands at the desk of HR, they already have a database filled with top talent that can potentially fill the position. 
Similarly, in the case of boomerang rehires, the alumni database is considered as a great source of ex-employees with an established track record to return. Thus it allows HR to be prepared of current and future requirements that the company may come across unexpectedly in the future. 
HR Recruitment Analytics 
Data-driven and HR analytics tools are widely used by HR professionals to quickly identify and evaluate a candidate for a specific position. The tools are key to find potential candidates in the fast-paced labored market. With the help of data-driven and HR recruitment analytics, every step of hiring can now be tracked and measured. It has proven to improve the hiring metrics such as time to hire, cost to hire and quality to hire. Furthermore, data predictive hiring technology provides a strategic plan that helps HR professionals to make reliable decisions while hiring talent.  Predictive analytics is used to create turnover models to answers questions like:
Who will likely leave within a year or so, after joining?
Who will likely not to join at the end, although accepted the offer letter?
What is the profile of high performers that leave?
The HR and recruitment field is evolving every day and with a global workforce transforming, it is time to elevate your company's recruitment strategy to a whole new level this year.