HR Architecture: Going Beyond the Boundaries | Kallol Chakraborty | Kallol Chakraborty | Head (Group Corporate Human Resources) | Gujarat Fluorochemicals Limited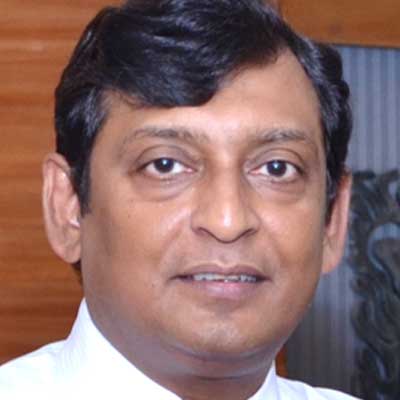 The best way to predict the future is to create it. Hr has always been a vehicle of growth as every era has seen the use of human brain in different paradigms. Alvin Toffler talked about the Third Wave. But we are already into the fourth – the Social era wave. In each of these phases, HR has also transformed itself. In these last 10 years, when we have entered into the Social era HR has been shaped by factors that include a brutal recession, fast paced technological advances and a new generation of workers with very different ideas of what employment should look like. In the social era, the SIX trends which are being faced by HR today are :
Company got social – Ten years ago, Twitter was just 1 year old and Facebook was thought to be as a distraction and threatened to reduce productivity. In 2006, 55% of the Organizations monitored website workers visited. Today it has come down to 26%. You can control today's workers' time but not online lives.
Benefits have gone a-la-carte – Like you can choose your meal through a Zomato or buy your grocery through a Gofers, employees, while still valuing the basics, looking forward to more flexibility and individualized benefits.
Feedback has become more fluid – Company relied heavily on annual Reviews and Annual Performance Rewards. Companies are now adopting a less formal and more flexible approach. Impact rather than performance is being measured on a real time basis.
Technology moves work beyond the Office – Research showed that three times as many companies offered telework last year than they did in 1996.
Career Development is agile – Good bye Company Career Ladder – Hello Gig Workers. The growing millennial workforce is now more focussed on raking up new experiences than on banking time at One Organization.
Analytics changed the Game – lastly hr analytics is changing the game. Welcome Gamification
We talk about the VUCA world – The world which is volatile, uncertain, complex and ambiguous. In this world most of the Start – ups don't survive the first three years of their existence. Global giants who does not reinvent themselves perish – Nokia is an example.
A wall street Journalist once asked the Amazon CEO, "Jeff, what do you think is going to change most in the next 10 years?" Jeff replied, "That's a good question. But a better question is: What's not going to change in the next 10-20 years?" He went on to say that, from his perspective at Amazon, what won't change is people's desire for lower prices and faster delivery. Accordingly, Jeff built Amazon to focus on and invest billions into figuring out how to lower prices and increase the speed with which items are shipped to you.
Let me therefore, start with a provocative statement for my colleagues here. In the Maze of VUCA, let the HR fraternity not focus on what is going to change but predict the change by focussing on what will not or never change. Social and economic structures will change but the core of Human Psychology will never change. For functions like operations, Supply Chain Management, Information technology, Finance the VUCA world is like a Black hole because innovations happened every day somewhere across the world to maintain competitive advantage. However, the technology can be replicated with ease. That is not the case with HR – HR deals with people- their Aspirations, Expectations and Concerns. So even in this VUCA world the domain of people will still hold the following as fundamental bedrocks of human relationships – inter- personal to global
There will be always Resistant to change. Human Mind wants Certainty – an amount of predictability of the future.
Foundation of relationship will always be TRUST.
Human mind will always be explorative. We have a need for variety, continuous change, and stimulus.
Greatest motivation will always come from contribution. We have a need to feel unique, important, and special.
Desire for more freedom – the freedom to choose.
So, the new HR architecture will be the one which marries the VUCA with the fundamental core.
What is HR Architecture?
HR Architecture is composed of systems, practices, competencies and employee performance behaviours that reflect the development and management of the firm's strategic human capital (Becker & Huselid 2006).
The new HR Architecture has to therefore recast itself to go beyond in the following 6 dimensions –
Employees as Customers – The established boundaries where employees were seen as another element of economic wealth creation (Men, Material, Machine and Money) will have to change. Employees have to be seen as customers.

Successful large Organizations think more and more about end to end transformation that focus on internal customer – their employees – as well as external ones to gain durable competitive edge. The same way as we measure customers, we need to Measure employee engagement, employee expectations, Employee Aspirations through objective measurable metrics and predictive data analytics where digitization will play enhanced role.
Like we segment customers we need to segment our workforce based on uniqueness of talent and availability of talent. Your Talent Acquisition, Compensation, Development, Reward and Retention strategies will have to be customised as per employee segmentation.
Increase touch point to ensure continuous two-way communication and engagement. Remember millennial have their world in their fingertips. Use of podcast, video campaigns, online chats, spontaneous recognitions and rewards will come to play a pivotal role in employee retention and productivity.
Cooperative Coexistence – The old Employee Relations paradigm has to look beyond the "Balance of Power" equilibrium to establishing a balance of "Collaborative Co-existence". With free flow of information and with global information network available employee relations cannot be based on the traditional collective bargaining platform but needs to evolve into a progressive employee relations paradigm where labour is seen as partners in progress. Traditional Collective bargaining will have to give way to Mutual Gains bargaining based on a win-win mind set where the paradigm is of abundance rather than scarcity – the paradigm that we – Management and Labour – can work together collaboratively to increase the size of the pie rather than going for a win-lose situation by bargaining to get a bigger share of the pie.
Remuneration – Remunerations will have to undergo changes to cater to individual needs and aspirations. Flexible personalized and an a-la-carte menu driven compensation will see the light of the day. Flexible element based on actual contribution to the bottom line or the top line will form the basis of work structure and not anymore on hierarchy anymore. Grades or levels would become irreverent. Job Description won't give what a person is required to do but how will the job contribute in achieving business goals. Equity will not be based on a compa ratio but based on contribution (contri) ratios. Employees will seek freedom to define their own compensation through reverse talent auctions. Benefit choices will be determined by consensus through analysis of corporate social media sites revealing which benefits are important to which employee population. Managers will analyse big data from sources like blog, social network sites and other online forums to determine what employees need and want.
Customised Talent Management – Customization based on segmentation will be the key from Talent Acquisition, Talent Development, Talent Retention and Talent Growth. Analytics again would help in good decision making. Employees would define their own career path by seeing each other's customized career path and network with them. Artificial Intelligence will drive Successor Selection. Gaming application will play its part in recruitment, training and performance management. Gamification of HR is still in its early days. Still, games and gamification have begun to alter the way HR professionals and employees experience various HR processes. Some of the changes are incremental. Others could prove disruptive, such as Work.com's use of gamification to replace occasional, private top-down feedback with real-time, public 360-degree feedback. We're just beginning to understand which game-related transformations are most beneficial to organizations and how to estimate the degree to which workers may embrace these changes. Cloud computing will enable new flexibility and agility in Talent Management. Talent pool will become global and diversity will take centre stage.
HR Operations – HR Operations will become one click, error free, on time. HR Operations will use cloud technology, empowering employees and line managers to seek support and get service delivery on real time basis. Classic transactional task getting automated will challenge HR for being more strategic and becoming part of the decision-making process. People analytics will equip HR with the necessary objectiveness to drive strategic decisions. HR thus, becomes a strategic partner to business and not only a people champion. HR function may become smaller as line managers and employees adopt customer like applications to handle HR processes themselves. HR starts will start acting like a marketing organization by analysing employee data to mine it for insights, creating customized talent offering and marketing, branding and educating employees about HR and talent processes.
Sustainability – Finally, HR will have a pivotal role to play in the sustainable growth agenda of all global corporates. As regulatory pressures and societal demands for greater environmental and social responsibilities increases, sustainability will become a key focus for all Corporates for assured business growth. The HR function should help formulate and achieve environmental and social goals while also balancing these objectives with traditional financial performance matrices. One of the major HR architects of the future will be to design the company's HRM system to reflect equity, development and wellbeing, thus contributing to the long – term health and sustainability of both internal and external communities. HR will have to equip itself to understand and undertake steps for the Organization to adopt global sustainability frameworks, be it the UN Global Compact, ISO 26000, SA 8000 or the Global Reporting Initiative (GRI). The GRI frame work covers a range of HR related activities that support sustainability, such as responsible workplace, human rights, safety practices, labour standards, performance development, diversity, employee compensation and more. HR can use the performance indicators contained in the GRI to create and initial roadmap and scorecard for its contributions to sustainability
Finally, to build the New HR Architecture what skills would the new LOOK HR Manager need to have ?
The 2012 Human Resource Competency Study —which  is touted as "the largest global study ever on human resource professionals," and it includes data from 20,000 respondents from around the world. In it, the researchers from Ulrich's RBL Group and the University of Michigan Ross School of Business found that "HR managers play an integral role in the overall effectiveness of a company's performance."
That's not a huge surprise, but the survey went on to point out six specific competencies that successful HR professionals of the new era must have:
Strategic positioners who understand evolving business contexts, stakeholder expectations and business requirements, and be able to translate them into talent, culture and leadership actions.
Credible activists who build relationships of trust and have a clear point of view about how to build business performance.
Capability builders who define, audit and create organization capabilities required for sustainable organizational success.
Change champions who initiate and sustain change at the individual, initiative and institutional levels.
HR innovators and integrators who look for new ways to do HR practices and integrate those separate practices to deliver business solutions.
Technology proponents who use technology for efficiency to connect employees and to leverage new communication channels, such as social media.