How Talent Analytics plays critical role in building Talent Strategy to enable Business Efficiency | Narane Gundabathula | Head – Talent Acquisition and Insights | CDK Global India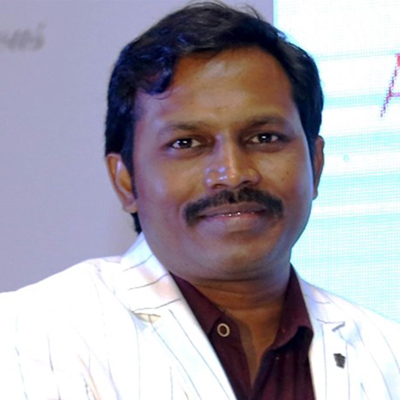 In the era of talent war, where the war is over and the Talent has won the war, even the most prominent companies are struggling to keep up with the talent demand both from retention and attraction perspective. While many organizations continue to grapple with these challenges in the evolving competitive talent landscape for even the best of employer brands, there is lot of debate around what is the best strategy. While being an attractive talent brand is a sum of many factors, to identify the unique Employee Value Proposition, we need to adopt an outside-in approach to understand if what an organization offers is appealing to their respective target talent audience.
These days many renowned research firms are floating surveys to gather and publish reports, whitepapers, infographics and talent trends on emerging talent needs. These are intended to help organizations make informed decisions using different Talent Analytics and overcome challenges during these unprecedented market conditions.
As per the latest Global Talent Trends Report 2022 published by Randstad SourceRight, "The Great Resignation and Great Enlightenment have led to millions exiting the global labor market or accepting more attractive positions. Today, talent dictates terms of employment as organizations struggle to fill roles across nearly every pay grade." The only way we could help our organization tide over this volatility is by building a talent strategy drawing insights from Talent Analytics. Most leaders and C-suite executives would appreciate the need and importance to build such analytics and review such periodic reports or dashboards to make timely and critical decisions to attract, develop and retain talent across their respective business units.
As a Head of Talent Acquisition and Insights at CDK Global India, our team anticipated the need for building a framework of talent analytics across the HR/People functions quite ahead of the game. We believed it would help to understand these dynamics and better our approach to build a sustainable Talent Strategy to enable our businesses perform at their best potential. It is important as HR/People and functional leaders need to recharge, refresh and renew the Talent Strategy and keep it current by using real time talent analytics. Such analytics help us to have clear understanding of the needs and expectations of the people that make our businesses thrive. Also, we do have a clear understanding of what attracts talent to our organization and why do they stay or what causes them to leave.
We at CDK Global India, better every day by using a simple '3-M' methodology called Measure, Monitor, Maximize. It is important for all the HR/People and C-suite leaders to inculcate the habit of this simple methodology as it would help in creating long term gains for any organization of any size. In my recent readings of the book called 'Atomic Habits' by James Clear, I would relate this simple methodology to a small habit, which could then improve one percent of our business efficiencies every time we measure our outcomes and set the bar high each year.
Visionary employers build knowledge about their people and their capabilities through data and analytics and by drawing insights from each stage of the employee life cycle (Hire to Retire). They know how to leverage this knowledge for a better employee experience, engagement, and retention. The employee life cycle helps employers visualize employee experience and gathering data at each stage offers insights into what could happen at later stages.
We believe in creating analytics at each stage of the employee life cycle by collecting data appropriately and
analyzing it to make meaningful representation of such data into powerful source of information. This information helps us make predictive analytics to take prescriptive measures across the organization.