Digital transformation in HR Industry – A New Mandate to Move Beyond Quick Fixes to an Agile HR | Hemant Rehani | Chief Corporate Services Officer | Writer Corporation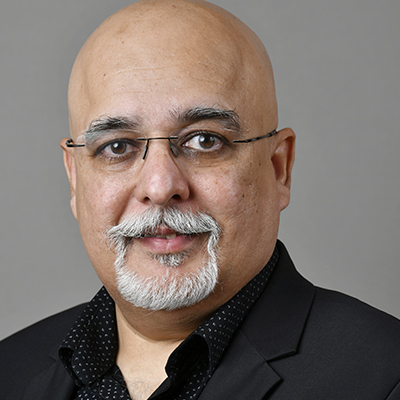 Let's start with a basic question – Why is HR function even needed in an organization? Many employees consider it as a police force for enforcing policies or management's gatekeeper having little interest in employee's concerns or even a watchdog for compliance. In the interest of improving the culture of the organization and empowering employees, the pertinent question is not – Should we do away with HR? –the real question is – How do we make HR more effective?
In the current times, there is a constant reminder everywhere about disruption, digital transformation, customer experience, employee engagement, the future of work and many other trends. All these trends are real and much needed, and HR must play a critical role in each one of them. The real role of HR is much beyond only operational aspects of policy development, benefits management, performance management, hiring and talent management.
HR's new mandate is to become an agent of change for the continuous transformation of talent. HR can follow this mandate by partnering with business leaders in shaping the culture and talent using digital transformation at the core.
Digital Transformation in HR is about four core components that are intertwined to work together and deliver the promise of improved culture, talent and engagement.
Digital Talent Development
Self-service and connected workflows for hiring, onboarding, learning, collaboration and capability development are table stakes. The skills that will make an organization successful in the future are different from the ones that have served the purpose in the past. Talent Development in the digital age is about HR leaders working with business leaders to identify future talent needs, finding new sources to tap, attracting the talent, and assimilating them into the organization's culture.
Digital Employee Experience
Employee experience starts even before a person applies for a role at an organization. HR plays a key role in creating an employee brand that lives in the mind of the general public so that when the best talent thinks of joining a company, they think of your brand. HR's role is continuous in providing a seamless and supportive digital experience throughout the entire employee lifecycle even after an employee leaves and becomes an advocate for the employer brand.
Digital HR Operations
When companies start their digital transformation journeys, they usually start with the big impact areas core to their business, and HR operations come later in the priority. There are immense benefits of using Artificial Intelligence and Automation in various HR processes like automated resume screening, pre-interview testing, interview planning & evaluation, social media screenings, AI-powered automated job post writing, personalized onboarding journeys, Recruiter chatbots, attrition predictors and many more.
Digital Workforce Analytics
As new digital tools make it easier to gain insights, advanced workforce analytics has been a topic of interest for human resources experts well versed in psychology and organizational development. These analytics have proven benefits in uncovering what drives motivation and productivity, predicting attrition patterns, deciphering culture aspects with deep sentiment analysis and benchmarking performance using trend analysis over time.
To achieve sustainable competitive advantage, businesses have no choice but to develop organizational capabilities that thrive on learning agility, speed of change and evolving culture. Digital transformation of HR function must become top of the agenda for businesses to create a faster, cheaper and better model for human capital management.