How HR Leaders can Elevate more Content & Healthier Mind-set of Employees for efficient working | Ravendra Mishra | President-HR | Garware Technical Fibres Ltd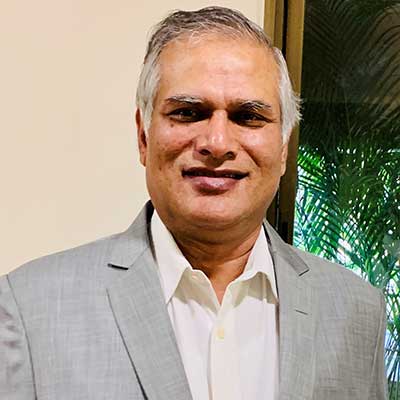 With the onset of Industrial Revolution 4.0, organizations are competing fiercely to maintain their position in the market and providing 'innovation solutions' to their customers. Business is getting complex, but happy employees enable businesses to grow fast in the right direction. Change is inevitable for every organization and hence, it is vital to align employees' mind-sets towards
organizational growth such that both can adapt quickly to the market disruptions.
Having a positive and healthy mind set doesn't not only benefit the employee, but it also gives the organization some crucial benefits like reduced people turnover, improved customer satisfaction, and all this often serves as a rock-solid support in maintaining a strong bottom line for the company. In many cases, organizations may fail to understand the real needs of its employees and make attempt to create a positive employee mind set by offering higher compensation. This is, in fact, a
recipe for trouble and the organization has a high chance of losing talent due to such actions.
To address the most basic needs of the employees, the organization has to first address the basic concerns like employee growth and development, employee-manager relationship, cohesiveness among team members, unbiased policies and numerous changes within the organization that impacts its people. As an HR professional, it is our first task to make the employees feel secure in the
work environment by boosting their morale, making them feel valued and have a personal connect with them.
There can be numerous HR activities which can be implemented to drive these goals. The senior management and HR should pay a close attention to what their employees want. The HR department should give individual attention to employees when handling their concerns. Conducting blind employee surveys often help to get an honest view and keep a close check on employee mind-
sets. The survey data can also serve as a benchmark for creating and implementing new programs that are in line with the employees' requirements and aligned to the organizational goals. This survey can also help in identifying the critical factors of the company that will help in hiring culture fit candidates in the future.
Creating a positive mind-set in employees is a gradual process. Many employees are inclined towards receiving intangible benefits for their contributions. However, as they say, if you are working only for the money, you are working wrong. To inculcate a sense of self-respect, senior leaders and the HR department should foster a culture that makes the employees feel valued.
Implementing effective training and development interventions will not only enable employees to hone their skills, but also create future leaders for the organization. Coaching and employee development plans also enable the HR department reinforce organization's commitment towards its employees. The HR team should proactively conduct end-to-end performance reviews, to help the employees understand their shortfalls and achieve their goals more effectively.
Recognition builds social respect and broadcasting employee achievements is the best way to keep the workforce elevated. Employee recognition is an organization-wide priority and should never be overlooked. Designing recognition programs for frequent appreciation helps an individual to perform better and establishes a better connect with the job.
Last but not the least, the team should plan engagement programs that promote core values and mission of their organization. At Garware Technical Fibres we have engagement events planned around the core values of the company throughout the year. This helps align teams with GTFL's core mission and values, and on the other hand, it also creates a positive impact and a sense of belongingness among the employees. In fact, our core values talk of Improvement, Ownership, Enhance and Bonding, making bonding and belongingness a part of our everyday life.