Hiring is Tough, But Measuring While Hiring is Even Tougher!!! | Richa Phukan | AVP – Service Delivery | Gendroit SR Solution Pvt Ltd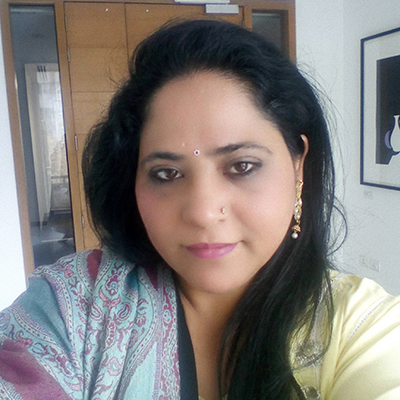 Hiring a new employee can be very demanding as their abilities need evaluation. If you do it correctly, you will explore and appoint well-qualified and dedicated candidates to cultivate your business your way.
It is necessary to select a suitable entrant who is honest and the best fit for the job position and appropriately adjusts to your company culture.
Appointing an employee is not only about their educational qualifications and extensive work experience but also contains some other essential factors; that need consideration.
When you initiate your activities as an employer, many factors have significance. For example, techniques for hiring a desirable candidate? And once you have aligned them to work, how do you capitalize on their utmost potential?
Many upcoming organizations realize the need for time management or resources to manage employment issues. However, attending to your employees; helps you enhance your efficiency and prevent expensive and challenging tribunals.
Now the question arises – What to measure while Hiring?
Let us understand some of the factors to consider while hiring:
1. Seek a Committed & Loyal Employee
A company continually aspires to appoint a dedicated applicant. You hire an employee assuming they might continue with you for the long term and avoid switching jobs rapidly. It is challenging if the hired associate quits momentarily and the ongoing project they were working on is left unattended. It leaves a negative impression on the employer as they go through the entire hiring process again.
Loyalty is a significant quality of a good employee. By examining their work capability and their speed of job change, you could judge if the candidate is an ideal fit for your organization.
2. Conduct Multiple Skill Tests 
Assuming an applicant is a perfect match for your open position based on their resume; is an illusion. So, it is worthwhile examining the candidates to assess them on their logical and cultural skills. While educational prerequisites and work experience are essential criteria, skills are equally fundamental in evaluation. A test; is recommended to match the necessary skills.
3. Check Compatibility
No one wishes to hire an employee who is unfit for your company culture leading to regrets. Culture; in the present day has become essential as it enriches capability as well as brand image. Before onboarding an employee, a compatibility check is a must. For example, you could identify their compatibility skills by understanding their previous work experience and approach to handling their business clients.
4. Improvise Your Hiring Process
The hiring process is not a one-time activity and should be drafted carefully with regular updates to invite the best talent and appoint a suitable applicant for your organization.
Knowing a candidate instead of cross-questioning them, identifying their capabilities and aptitude; while advertising an open position, and clarity of details regarding job profile, desired qualifications, work experience, skills & core competencies to screen out undesirable applicants are some elements that need considering while hiring.
5. Consider Hiring Interns
Hiring interns may appear unessential; it is a myth and should be; thoughtfully handled. When you hire an intern and guide them, they assimilate the functioning of your company and help you gather more information on their capabilities, understanding, limitations, strengths, and much more. So, you already have a well-trained candidate; who is aware of the company's culture and working when it comes to hiring, which helps you manage time and is cost-effective.
6. Analyze your Candidates Social Media Profile
Now a day, the entire world seems addicted to social media. So, instead of following the traditional method of inquiring about the candidate's personal life, it is advised to visit their social media profiles. Social media accounts not only offer; information on the applicants' professional and private life but also defines their character and identity.
7. Recognition for Practical Experience
Usually, employers aspire to hire candidates having desired qualifications and knowledge, both. Skilled candidates already possess good talent and have a faster learning approach. Hence, employers find hiring experienced candidates a very cost-effective and efficient process.
Concluding Opinion about Hiring an Employee
Consider these few factors while drafting the recruiting process and appointing candidates. The recruiter will arrange a suitable candidate for the open position who shall extend the best to your company. Searching for and recruiting top talent despite advanced technology is a challenge. However, when a hired candidate contributes towards the company's progression, it accentuates the hiring activity and proves lucrative for the business.
As a wise person once said:
"Time spent on hiring is time well spent."
– Robert Half