Future Workplaces – Employee Health & Wellness Innovations | Shikha Rastogi | CHRO & Board Advisor-Bloom CE Technology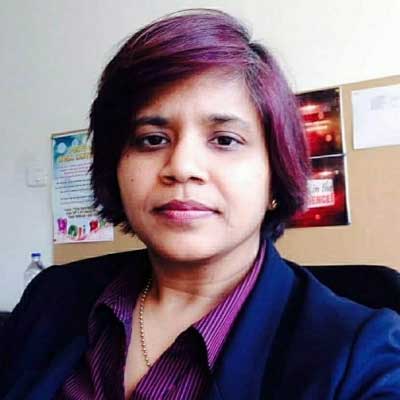 Business transformations, the world over, have a renewed global currency – employee health, thereby, higher productivity. While the concept was gaining traction for some years now, the current pandemic has further accentuated the need. The metamorphosis of workplace environment has led to WFH becoming the new norm and some elements of this may stay back even after the pandemic.
The institutions, the world over, are envisioning a sea-change in organizational set-ups. WFH, for many set-ups can lead to better logistics, reduced structural costs and wider geographical employability. Future workplaces may not be confined to structural limitations. In such a scenario, coordination and productivity will become a bigger key to profitability. The organizational profitability will be directly linked to employees' mental, physical and emotional wellness. This aspect will move from "nice-to-have" to "must-have".
Data integration will emerge as the biggest driver of wellness programs. Wearables, software platforms, as well as other data sources have the potential to distribute important insights that make a difference and are essential for the health of employees. Data-driven incentives will be the norm, based on employees' personal preferences and locations.
The dynamic employee health data will help organizations to have a better workload distribution, pre-empt burn-outs and increase the happiness quotient. With AI, the wellness programs can move from rarely-followed lunch-and-learn or webinars to an active, tailor-made and evolving wellness schedule which can be monitored, both by employee as well as organization for effectiveness.
The data-driven health parameters will enable organizations to bring down a substantial portion of their employee insurance costs as rather than presumptions; it'll be based more on probability. A rigorous and comprehensive health data will support tele-medicine, thus bringing down the medical costs for both the employee and the organization.
The AI-enabled, data-driven shift in paradigm will lead to higher per capita productivity and higher employee health and happiness quotient. Just as the pandemic has altered the workplace, the future beholds the tech-innovations to lead to higher productivity as the new normal.
---
Profile
Shikha Rastogi is an XLRI Alumni with Global HR experience across Fortune 500 MNCs and Indian Organisations located in US,India and South East Asia. She is an agile and future focused leader with an experience of organisational transformation and talent capability augmentation in an hyper growth environment of IT,Fin Tech services,Telecom,Media and Emerging Tech industry.
Consistent award winner, Shikha Rastogi has won an accolade at Global level for Best Use of Social Collaboration and knowledge sharing at LEAD 18 in Salt Lake City Utah(US).
She has rich experience in leading change and coaching senior business leaders to align people systems with business strategy for creating success factors. Her HR endeavors has led to receipt of "Most Influential HR Leader in India" by Dr. Marshall Goldsmith.
She has also been awarded the "Exemplary Women Leadership Achievement Award" by World Women Leadership Congress for demonstrating excellent leadership and management skills in the organisation and for making changes and achieving results.
Her conjuration with various organisations has been a successful journey to reinvent productivity and performance benchmark for the industry. She has played an active role in mid to large scale HR transformations during Merger & Acquisitions in fortune 500 GICs & media companies. She has been instrumental in leading OD & leadership development initiatives to create and nurture winning teams from diverse background and geographies.
In the years to come, her vision is to create resilient and agile workforce, support women in tech and STEM initiatives and bring unique and innovative transformations to enhance organisational capability and leadership excellence.