Finding the right fit  – Navigating the Selection Process | Om Narayan Rai | Head-Enterprise Business Solutions | Academia Relations | Mytat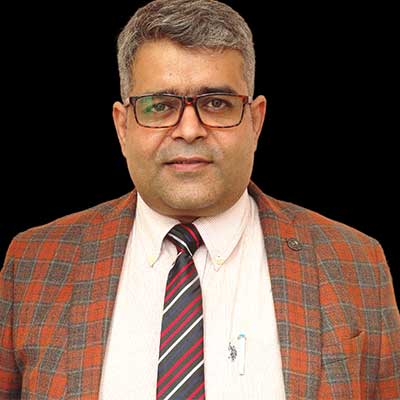 Freshers enter the job market every year with ambitions and dreams in their stride. But in this rapidly changing business environment, what does it take to land the job of our choice and become the right fit for the employer, in the long run, is the most important question today. With the economy picking up and businesses gathering momentum, hiring is also steadily picking up across sectors. HR leaders and their teams have their responsibilities cut out while they are trying to identify and select the right candidate for their company.
Hiring freshers as part of the workforce has many advantages. Starting from the fact that they are adaptable, cost-effective and agile to being tech-savvy, with the requisite certifications, excellent communication skills and cultural assimilations among others. However, freshers and the early experience population contribute to the highest level of voluntary attritions across industries. This is the lot which contributes maximum to the annual hiring by employers. HR teams across the globe have been working, simultaneously experimenting very hard to find solutions to this unsolved puzzle of retaining this particular group and nurturing them for a bright future.
The challenges for HR teams are way too complicated. Some of the major themes to focus on include-
Resume: A very basic expectation of having relevant information on a resume stands as a challenge. HR teams have to work with alternate methods to fill these gaps to complete their hiring numbers.
Skills: Vey basic skills of doing proper secondary research online, using MS office with ease is a very big ask. Eventually, this reflects on the technical or professional core skill side as well. This skill gap leads them to do a lot of hits and trials while being on the job to find a job that matched their aspirations.
Career Selection: When the selection of a career option is influenced more by word of mouth or monetary benefit-driven or as experimenting during the academic engagement. This leads to a mismatch concerning the
job in-hand and career aspirations and their skills.
Transition Preparedness: Most of the freshers are not oriented towards the professional world, therefore, they struggle in asking questions for clarity, interpersonal skills and meeting timelines are a few important segments from a huge pool of issues.
There has been a lot of stress from the employers, recruiters and education sector among others to inculcate internship and project exposures at an early level for the students. In such a scenario, educational institutions must partner with organizations that can virtually facilitate such engagements very frequently. These engagements will give clarity to students to test their aspirational segments and make choices based on their ease and thrill for a particular segment. This will enable them to be able to not only learn and exposure-based resumes but also acquire skills that will help them transition easily from academic to the corporate world and ease out HR fraternities' struggles.