Effective strategies to retain employees | Aditi Nair | Group CPO | Practus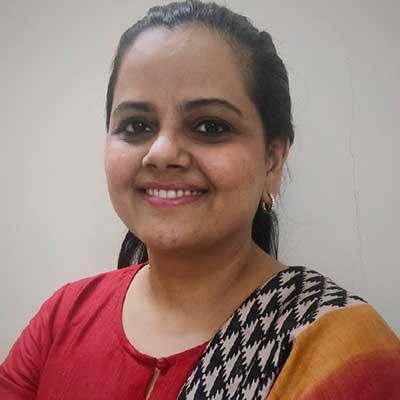 Arresting attrition is perhaps one of the greatest challenges for HR managers today. While there can be individual reasons for employees leaving an organisation, a remarkably high attrition rate may point towards a lack of belongingness among the employees. A strategy-oriented approach may be needed to address it.
Getting to the root of the problem/Identifying the root cause
Understanding what lies at the heart of an employee's decision to quit an organisation involves examining two key factors viz. market or industry trends and internal data in the form of feedback sought through exit interviews,
employee surveys and one-on-one feedback sessions Generally, the industry sees attrition in two distinct groups – people who leave within a year of joining and those that quit after serving for three-odd years or more.
For arresting attrition among early quitters, HR managers have to address the perception of sense of belongingness. On the other hand, for addressing attrition among team members who have stayed longer, strategies have to
revolve around finding a way to align the organisation's purpose with that of the individual.
Addressing early attrition
All the retention interventions have a common underlying theme – to inculcate a sense of belongingness and purpose in every employee. It becomes particularly essential for a new recruit who can get lost in alien surroundings.
Hiring right
Well begun is half done. Likewise, if the new recruit is evaluated basis his/her compatibility with the organisation's values and competencies, it will mitigate early employee dissonance. However, mostly recruiters are unable to invest time to identify the candidates' values and competencies, especially when it is a 'stress hire'. It usually happens where the pressure to close a position is linked to perceived revenue loss. In such cases, there is an inherent tendency to force fit an individual to a specific time bound position/requirement rather than hiring a right fit for the organisation in the long run.
Conversely, hiring with the right focus can help in reducing attrition. A few steps that can guide HR managers:
o Hiring as per the company's defined 'value-hiring framework'.
o During the hiring process, managers need to ensure that the candidates' values are compatible with the company's value framework. Competency-based interviews can be included in the process of shortlisting the candidates and specific question banks can be designed for evaluating value parameters for each candidate. However, one must remember that at each level in the organisation the interpretation and relevance of organisational values will differ.
Tighter onboarding
A structured onboarding process can lead to the new employee develop a sense of belonging to a larger team and stakeholder group.
Engagement with new joiners can start in their pre-joining phase. Drawing out detailed candidate engagement plans with established touchpoints and SPOCs (single point of contacts) during the period between acceptance of offer to
date of joining enables smoother onboarding.
Depending on the role, stakeholders such as HR teams, hiring managers, team leaders/ partners/HODs, etc., can connect with candidates on the verge of being onboarded. It comforts the candidates and allays any fears or reservations that may exist in their minds before joining.
Prior to joining, all onboarding formalities (including resources) should be initiated by the HR team so that the individual is onboarded. A formal induction programme should be conducted for familiarising the employee with the business and corporate culture. Organisations can also introduce a 'Buddy Programme', where employees who have been part of the organisation for a year or more can act as the company's internal brand ambassadors and assist the new hire in getting familiarised with the work environment.
Addressing attrition in employees who have spent more time in the organisation
In our organisation we take pre-emptive steps to retain the mid to long tenured employees by focusing on two parameters i.e., attitude and aptitude. Team members who score high on both parameters can be identified as tomorrow's leaders and those who are medium on these parameters can be provided guidance on career paths and learning opportunities.
Individual Development Plans or the top talent in the company should clearly define growth plans, outcomes, timelines and support requirements. Accelerated growth plans, market aligned compensation and competitive variable pay are also effective strategies for employee engagement.
One can also explore alternate career paths through possibilities of placement in other geographies and business units. It can help identify potential candidates who are more versatile or interested in a different career path. Opportunities to learn and apply the learning are also known to motivate employees and elevate their interest levels. Nominations to training programmes with premier B schools or with other premier institutions in the country have proved effective.
Allowing employees to be a part of 'Strategy Groups' or vital organisation-impacting projects are other options for improving employee engagement.
Universal themes to improve employee engagement
Apart from targeted interventions to elevate employee engagement, there are some universal initiatives that appeal to employees of all vintages.
Holistic wellness
Personal wellbeing is an important component in employee engagement across levels. Employees should be encouraged to incorporate health and wellness into their daily routine and HR can provide the required support wherever needed. Internal events can have sessions on mental wellbeing. Best practices can be shared by team members for peer inspiration.
Special interest groups
Non-HR team members can operate hobby clubs that encourage employees to connect on a non-work-related level. These can ideally be established as a semi-autonomous model with passive support from HR. Public speaking, outdoor sports, board games, etc., are popular themes that can bind the employees together.
Attrition can be arrested when employees feel a sense of belonging to their organisation. There is no one-size-fits-all formula for the same and HR managers will have to employ multi-pronged strategies to generate a sense of
belongingness in employees.